I remember my psychology teacher assigning me summer holiday homework to watch few movies. That was probably one of the most interesting homework I could ever get! I fulfilled the homework with full dedication wondering how movies can help me with my studies. Books are really old fashioned and I am sure not all of us like book learning! And believe me I was obliged by the fact that watching movies is an exciting way to learn.
Being school students, I am pretty sure none of us will ever deny watching movies right! This is perhaps due to the fact that we grasp more by visual aids. Even lazy chaps find it just to sit in front of the screen to watch the movie and let their minds work! Especially Indian students have TVs as major part of their lives (even though our parents keep trying to keep us away from the idiot box!). But the times are changing. One can always filter the quality and quantity of positivity from the outer environment. One such means is Movies.
To parents who think kids watching movies or TV is a utter waste of time and the same imparts negative impact, here I have enlisted a couple of movies you can channel your kids to watch. The list contains motivational movies which I myself have watched. I recommend not just the parents but also the students to go through the list so that they can find a new, interesting way to understand life.
Top 10 Motivational movies:
1. Nil Battey Sannata (2015)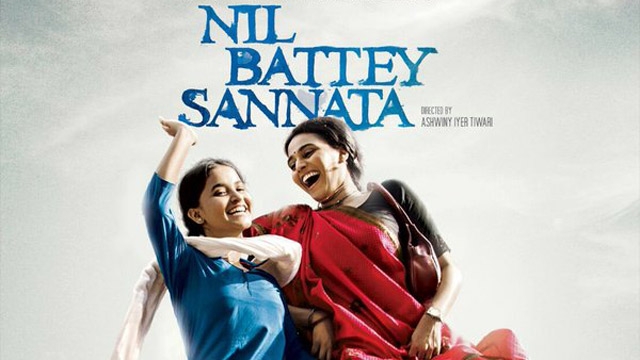 Known internationally as The new Classmate, directed by Ashwini iyer Tiwari was a worldwide hit movie. It casts very talented actors Swara Bhaskar, Ria Shukhla and Pankaj Tripathi. This is a new concept to the film industry that storylines a poor mother who works as a very hard as a maid for her teenage daughter to shine. There is this one dialogue upon which the entire movie is based- "doctor ka beta doctor, engineer ka beta engineer toh bai ki beti bai hi toh banegi na". Not just this, the movie brings out a new outlook of maths phobia. The movie imparts a strong message that success never has to do with social status.
2. I am Kalam (2010)
Another entertaining, comedy and inspirational movie that focuses on the right to education of every child is I am Kalam. As the name suggests, the movie portrays a kid who admires Late APJ Kalam. Directed by Nila Madhab Panda, every student can very well connect to this film due to the very determined protagonist. It casts Harsh Mayer and Gulshan Grover majorly. The main reason why Indian students must have watched this is improvisation of just one fact in such a beautiful manner.
3. The Beautiful Mind (2001)

An American Biographical Drama of John Nash, a Nobel Laureate in Economics, was directed by Ron Howard. It was filmed after the success of the book of the same. Russell Crowe plays the protagonist with many other stars worked as well. Schizophrenic though a great mathematician Nash, and his wife Alacia are pregnant when the first signs of his disease are apparent. The movie details how an academician deals with the disease and this calls out the reason for kids to watch the same.
4. The Social network(2010)

Written by Aaron Sorkin and directed by David Fincher, the film is a biography of mark Zukerberg. We are very well aware of him as a multi-millionaire and that he's created our favourite facebook! But this movie will induce in you the zeal to fulfil your dreams and that academics is not all that matters. The inspiring awesomely portrayed journey casts Jesse Eisenberg as the protagonist who has very well played his role. The movie also symbolizes the fact that "you don't get 500 million friends without making a few enemies". Hence this forms one of the best movies of all times.
5. 3 Idiots (2009)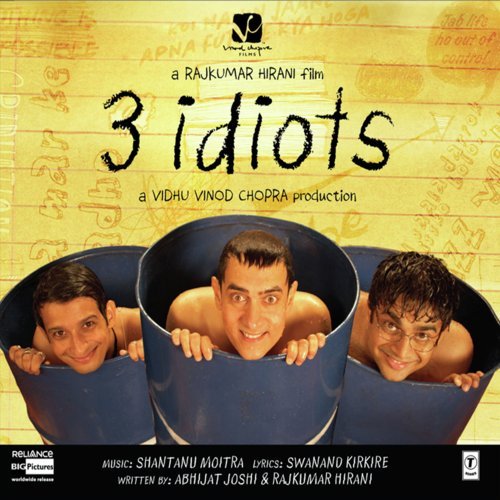 Am sure every Indian student must have already watched this epic movie directed by Rajkumar Hirani. If not, don't miss the chance to watch it now itself. Casting Aamir Khan, R. Madhavan and Sharman Joshi as protagonists, this movie has really become a success all over. It not just leaves strong tips for students to frame their lives and but also teaches the parents effective parenting. A very light, entertaining, and crisp movie never fails to bring the same interest no matter how many number of times it is watched.
6. Stand and Deliver(1988)

Though this is an old movie but the message it imparts has a lot to do with teaching methods. It forms a shoutout to those who think they are hopeless in studies. The stars worked for the film are Edward James Olmos who plays the role of Jaime Escalante, the maths teacher. The movie was deemed as "aesthetically significant". For the students who are demotivated by the society judging their academic results, this film can certainly help.
7. Good Will Hunting(1997)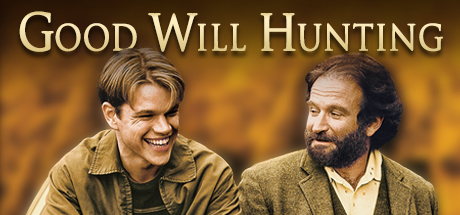 Casted by Matt Damon as Will Hunting and Ben Affleck as Chuckie Sullivan, the story revolves around a school janitor who happens to be a math genius. The creation is basically for matured teens to help them become smarter! Directed by Gus Van Sant, the movie came perfect with its dialogues, plot and success. Following the famous saying "There are some folks, that, if they don't know, you can't tell them" this movie shall help you realize if you are among them or not.
8. The Sixth Sense(1999)

The movie is a psychologically strong plot casted by Haley Joel Osment as the protagonist. To the mystery and drama loving taste, this film not just leaves a cognitive impulse but also entertains its viewers. Directed by Shyamalan, the sixth sense relates to a young boy communicating with unhappy spirits. In the process, he has found his sixth sense and this is how it may help the students to discover their hidden talents!
9. The Pursuit of Happyness(2006)

Chris Gardener's role was played by Will Smith and Christopher's role was played by Jaden Smith. The movie is about the hardships a father has to face to meet the needs of himself and his son. Directed by Gabriele Muccino, this film is a worldwide success. This plot teaches the students the struggle our parents do to keep us happy.
10. Manjhi the Mountain Man(2015)

Last but not the least, this movie is a real life tale of Manjhi who carved a road with hammer, a chisel and lots of determination. Being scheduled tribe, when the man fails to grab help form the government and other people, his determination helps him achieve his goal. For us who find out problems too big, this movie shall tell you what hardships can be. This award winning piece was directed by Ketan Mehta with Nawazuddin Siddiqui and Radhika Apte as protagonists.
Qriyo provides well trained Gurus for more than 500 courses with just a tap. Visit the website www.qriyo.com now or download the home tuition app to learn such more movies and how to interpret the positive things from a movie. You can also further read Qriyo's blogs regarding many more nurturing techniques from the website.