Being a businessman is difficult. It requires skills and efficiency, and above all, willfulness to work hard. 
So here are some quick but essential skills that you must master if you dream of living the biz world!
Self-Disciple
Well, this ancient and time tested skill is essential for success in every field, especially when it comes to business. It's hard to keep it down when things go awry, and when you lose control of yourself, things get worse. Yes, Self-Disciple is hard, but not impossible. If you are ready to invest some amount of your time to yourself, Yoga can help you here. While it improves overall body functioning and concentration, it gives you a lot of inner peace to keep things cool.
Communication Skills.
Many times, how you present your ideas lucidly to sell you stuff, is what actually sells, rather than the worth of your product. 
But, Public speaking can be scary. Hmmm…no, not really. It's scary because you think it is. A little bit of training in Spoken English can boost your confidence to skyrocketing heights.
Being Tech Savvy can help!
The business world breathes the digital air. So, being skilled in computers and software will undoubtedly give you an edge! MS Office has become the main ingredient of corporate success. 
Making Contacts
It's a global world folk! Half your business may be running in one-half of the planet while the rest of it in the other hemisphere. With this amazing convenience, comes an unavoidable burden. You've got make contacts to run your biz. And when it comes to the global level, people speak different tongues. So getting a good grasp on some foreign languages can really help!
Finance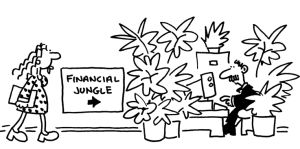 Business is all about money. To understand the business you need to understand how money works, or in other words, it is always advisable to have a good know- how of finance. You need not need to have a CPA, but a basic accounting knowledge can give you quite an amount of confidence.
Find a perfect home tutor for Yoga. Qriyo | Tutor in a tap, India's first managed home tuition app.
Download Qriyo app – qriyo.com/app to book a course today! or Visit – qriyo.com to schedule your first class.
To read more blogs from Qriyo click here.