"When we stop learning, we stop Growing," said Loyal Jack Layman. If you want to stay ahead in life it's important to develop additional skills and habits. But is there time to learn new things in this faced paced world? Not Easily. We should never stop adding up a new skill in life. According to a research conducted by University of Texas, it is found that – it is important to get out and do something that is unfamiliar and mentally challenging, as that provides broad stimulation mentally and socially. What say about Art & craft ?
5 Art & Craft Techniques you can master in a month:
Origami:
Origami is a traditional Japanese art of paper folding. The only requirement of the folding medium is that it must be able to hold a crease. One of the amazing things about origami is that we can and turn a flat paper into a three-dimensional object.  One should expect to get a less than perfect result the first few times you fold. But as practice makes man perfect, don't give up midway. Moreover, Origami also affects behavioural skills, cooperative learning, cognitive development, self-esteem & empowerment.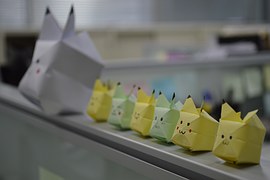 Learn basic Carpentry:
By learning Basic carpentry you can do minor fixtures without bothering to get a carpenter. Let it be fixing either a garden fence or loose door handle. Furthermore, you can turn to be little creative and create our own batch of cool wooden objects such as wooden ring pendants, bungee organizers, wooden pencil blocks and accessory organizers.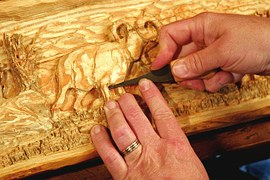 Quilling :
Quilling also known as paper filigree is an art form that involves the use of strips of paper that are rolled, shaped, and glued together to create decorative designs. Not only Paper quilling simple to understand and make, but also there are additional benefits of learning it. For kids, it helps develop motor and cognitive skills. It helps in reducing tension and nervousness in Adults. As it is time-consuming, traits like endurance and the mental target is developed as properly. It is also an art that is advantageous to our thoughts, human body and coronary heart, irrespective of age or gender.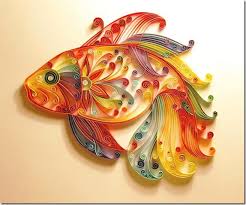 Learn How To Draw And Paint:
Drawing is an acquired skill, not a talent. Anyone can learn to draw! All you need is a pencil, a piece of paper, and the willingness to tap into your hidden artistic abilities. Drawing helps our communicative range as it allows us to express in a different way. Start with basic shapes and simple techniques and then slowly improvise your drawing skills.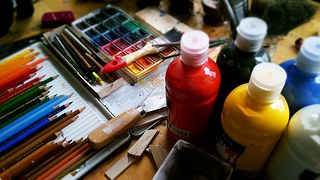 Sewing:
Sewing is not only fun and artistic, But it teaches math, critical thinking. Sewing is an extremely engaging activity. At its most basic, one need to focus both physically and mentally on a task while sewing. It is a very mindful process, You cannot multitask while sewing. You may end up with a pricked finger if you don't pay attention during sewing. It's a great way to switch off from modern life so it really does give your brain a holiday from the overload of our 21st-century lifestyles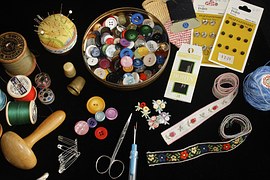 You can either enrol for an art class or opt a Home Tuition to learn these art & craft activities. The only way you can become competent in a skill in such a short time is to make sure that your practice is deliberate, effective, efficient and precise.
https://www.youtube.com/watch?v=u8okr9TyJc8