Building successful dance related careers is not easy. The challenge of standing out in such a highly competitive industry, with more talent than jobs, would deter any young dancer. Between paying for classes, staying in shape, and going to audition after audition, one might think that dancers are a little crazy for choosing such a difficult career path and might prove to be a little discouraging in the beginning. But, we do it because we love it!
Here are five ever growing career options 'in dance' or dance related careers for the ones who 'dance', that are sure to encourage you to take it up as a profession.
Dance Instructor | Dance Related Careers
Are you a dance major who has a passion for training people how to move? Cheer up, because you have got a very high demand in schools, high schools and even colleges as a 'dance instructor'!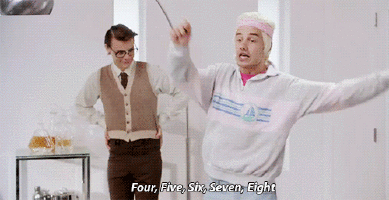 Source: giphy.com
Dance teachers spark a love for dance among the students that not only gives them happiness but puts them on a trajectory of lifelong physical fitness. While all dance teachers need a bachelor's degree, the best thing that a dance teacher can have is 'experience'. Don't worry; you don't need to be on a tour with Beyoncé!
And when the summer vacations hit, it's the best time to boost up your career, because those two months are the time that gets every mother looking for some skill development courses for their child.  And what can be a better skill than dancing! You can become a dance instructor with Qriyo and Teach Dance Home Tuitions
Choreographer | Dance Related Careers
Are you a natural born dancer with a knack for experimenting, mixing, and developing a whole new dance form? If so, choreography careers are the best for you! The choreography is a type of 'performing arts' that covers all aspects of designing dance.  A choreographer produces dance sequences and interprets traditional dances for theater, opera, TV, movies etc.The nature of this field is competitive, with new choreographers emerging every other day, but there is a range of places to seek employment.  A degree course can make your stands in this field.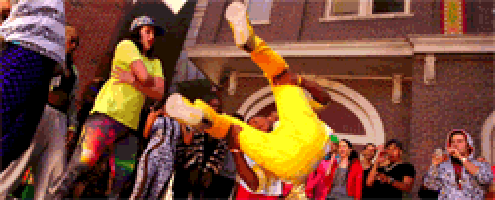 Source: giphy.com
Once you have done your training and you are sound in your skills, you can get the work in various film industries, ad industries, TV channels and moreover you may establish your own school of dance
Dance studio owner | Dance Related Careers
Imagine owning a fun and financially rewarding business teaching people how to dance. You can when you open a dance studio.
Thanks to the popularity of television show like 'Dance India Dance' and 'Dance+', more and number people are enrolling themselves in dance classes. When you open a dance studio or a dance academy, you have the luxury and freedom of creating the type of dance business you want.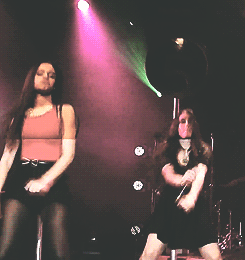 Source: tumblr.com
Once you decide to open a dance studio, there is a whole lot of collection to choose — from classical ballet to modern jazz dance, from ballroom dance to hip hop, from fitness dance to fusion, and many more. For example, if you want to offer ethnic dance classes your choices could include belly dance, Bollywood dance, classical dance (Bharat Natyam and Kathakali) etc.
Dance critic | Dance Related Careers
Dance critic is a person who attends live dance concerts and publishes or broadcasts reviews of the dance performances. In India, this stream is quite untouched till now. Only professional choreographers and dancers are coming forward for this job.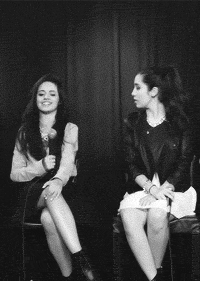 But it has got a huge potential in upcoming years, what with ever increasing competition and dance styles!(Source: tumblr.com)
Dance Therapist | Dance Related Careers
Have you ever thought about studying to be a Dance Medicine Doctor or a Dance Therapist? Dance medicine and science are the application of that realm to the specific life and body of the dancer. As a discipline, it investigates the causes of dance injuries, promotes their care, prevention and safe post-rehabilitation return to dance, and explores the 'how' of dance movement.  Dance Medicine is very similar to Sports Medicine but focuses on the special needs of dancers. Dancers are well suited for this work because they have a deep understanding of the mind, body and spirit of a dancer.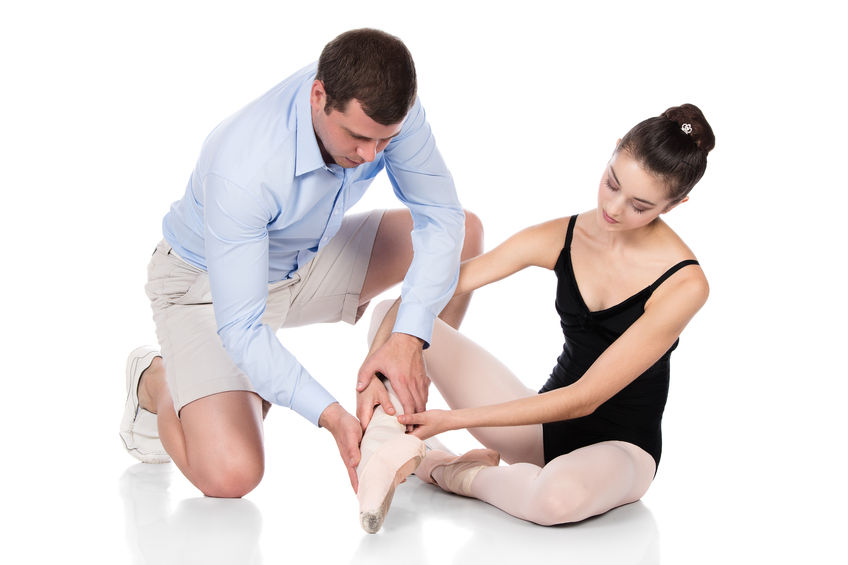 source: dancepathways.org
This field is a tremendously growing industry with a lot of institutions providing professional courses in 'Yoga Dance Therapy' and 'Dance/Movement Therapy', even in India.
So, if they're zeal and fire in your heart towards dance, nurture it and grow it into a potential that sets you apart.Hard work and dedication always win out in the end. If you believe in yourself, never give up, and work until you see your dream become a reality. Go out into the world and make your own creative opportunities. You have the power to create your own dance related career. Just remember, 'Passion and Love create Legends'.
Find the perfect Dance instructor for Bollywood, Classical and Western dance with Qriyo. Qriyo | Tutor in a tap. India's 1st Managed Home Tuition App. Download Now