"When you don't take good care of yourself, you can't take good care of others"
 – Sara Dean
Motherhood is the most amazing and the most challenging job in this world. The process of creating life and bearing the responsibility of rearing a good, kind, ethical and responsible human being for a lifetime, is quite a challenge and it is something beyond description. Words cannot suffice the pains and the endeavours of a mother and the love behind her trials and tribulations.Moms are the epitome of sacrifice, as they gives up everything for the sake of her children. But being a mother are you giving up for your health too? Taking care of your children and with all your household chores, maybe burdened with your official duties, do you find it hard to take some time out for yourself? Are you sacrificing your health? Does a stroll, a 30minute workout or 10 minutes' meditation seem like a luxury to you?
Well, not anymore! Qriyo is here to help you be an amazing as well as a healthy mother. You can easily take care of your child as well as your body by following the 5 Easy-to-follow health tips for being a healthy mama!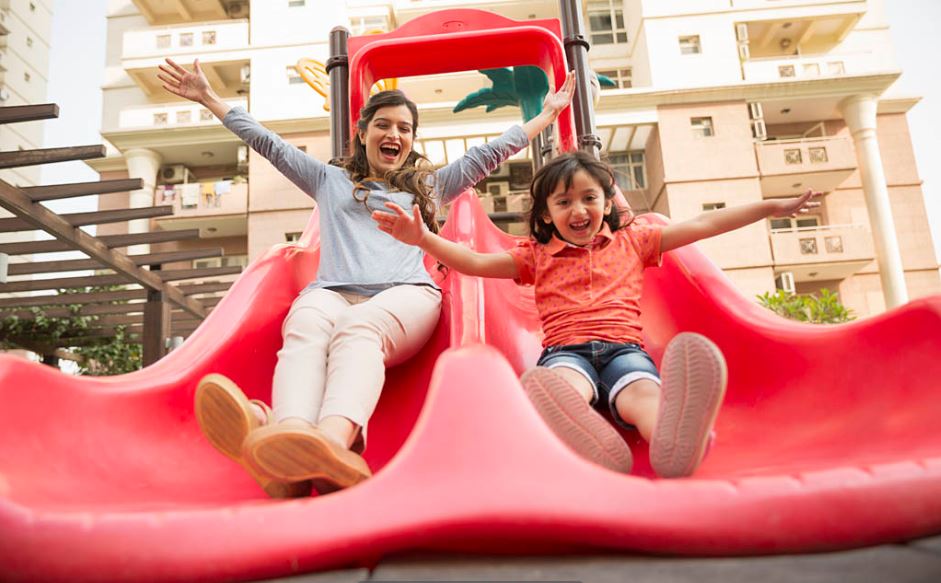 1. Eat Healthy
Eating well and nutritious food is very important for every person. In their jam-packed schedule, many mothers tend to ignore their meals and deprive their body of all the important nutrition. Do yourselves a favour and don't treat your body so harshly. Make sure to have your breakfast daily and get into the habit of having a balanced diet. Include green vegetables, citrus fruits, milk and fruit juices. Eating nutritious food will keep your mind, body and your kids healthy. After all who is going to take care of your kids as efficiently as you, if you fall sick?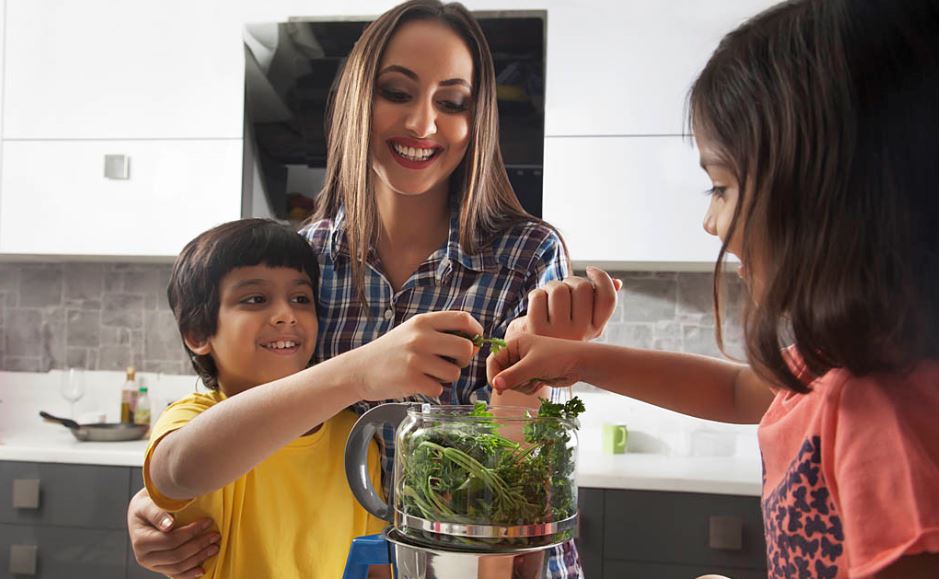 2. Exercise with your kids
If you are not able to find any time out of your tight schedule for working out, trying doing it with your kids. Remember children develop good habits and tend to adapt a lot from their parents and family household. If you develop the habit of eating nutritious food and exercising daily, your child is most likely to follow in your footsteps. So, try working out with your children. Exercise with them, wake up early and take them for jogging or cycling. Do a 30-minute workout. Play with them. This will not only help you to maintain a healthy body but also allow you to spend more time with your children. You can get to know them better, teach them new things while enjoying yourself and giving a good workout to your body.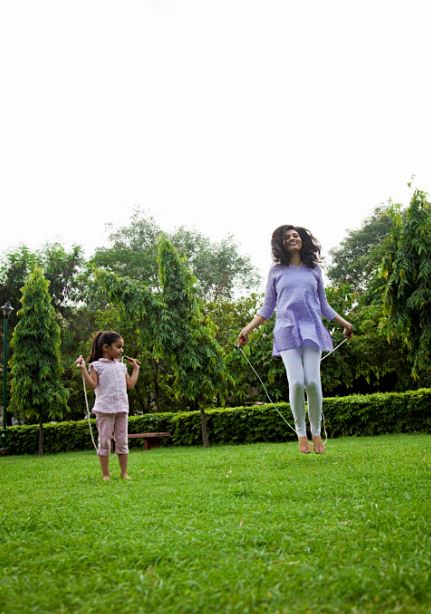 3. Yoga
Yoga is another great way to calm your body and mind and stay fit and healthy. It improves your respiration, energy and vitality. Starting your day with an hour of yoga will keep you happy and energetic throughout the day. If you are worried about how to perform all the asanas and are not much aware of the benefits of Yoga, our Qriyo gurus are here to help you out. With a minimal amount of only ₹3500 you can get a private home tutor for your Yoga lessons. Qriyo will tell you all about the yoga benefits, easy to do asanas and help you get into shape.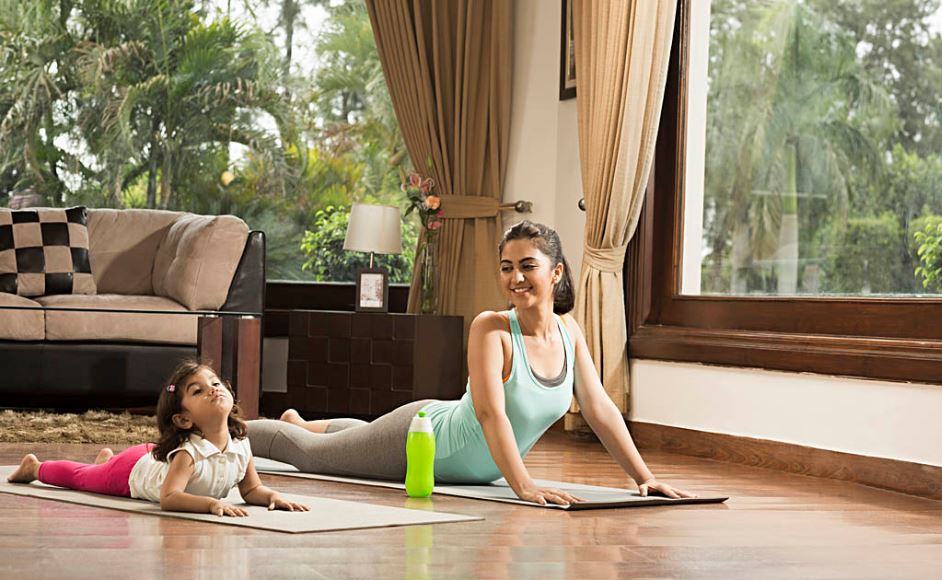 4. Drink loads of water
Water has many health benefits and it's the easiest way to manage your weight. You need to drink plenty of water to keep well hydrated throughout the day. Water helps to cool down your body, help moderate your body temperature and remove all kinds of harmful toxins and fluids from your body. Drinking plenty of water will keep you energised and motivated. You won't get tired running after your kids all day! So, make sure to drink at least 8 glasses of water every day. Remember Healthy Mums raise Healthy kids!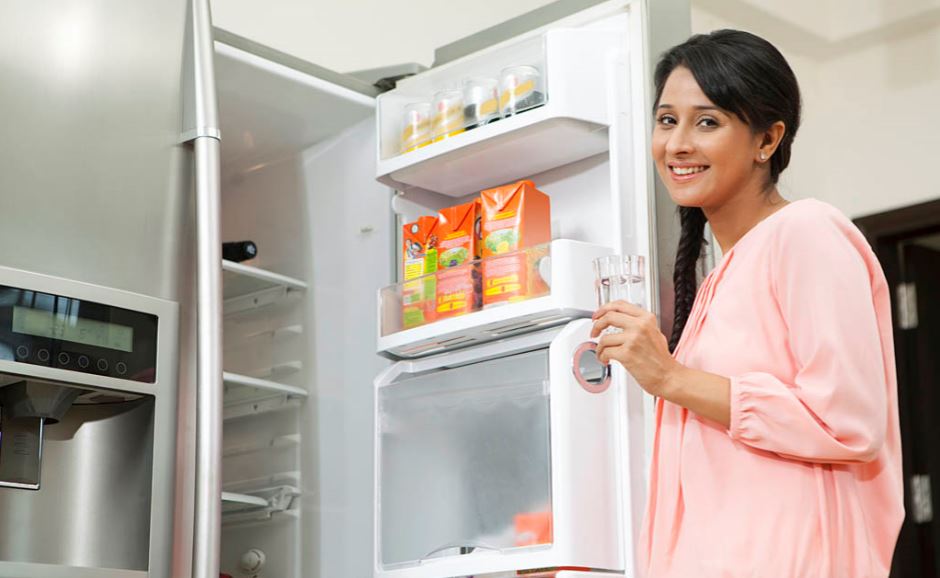 5. Be Smart!
You have a busy schedule and only you can manage it well. You need to maintain a healthy lifestyle in order to be happy and to enjoy your time with your kids. Try to do mini workouts whenever you find time. Avoid watching TV as it is highly unproductive and leads to gain weight and bad eyesight, instead go for walks in a park, play with your kids. Walk instead of driving to that department store or school. Do not eat fast foods or drinks. Eat nutritious food, drink lots of water and do not skip meals. Plan your day and your meals. Strictly stick to your diet plans and be healthy, wealthy and wise!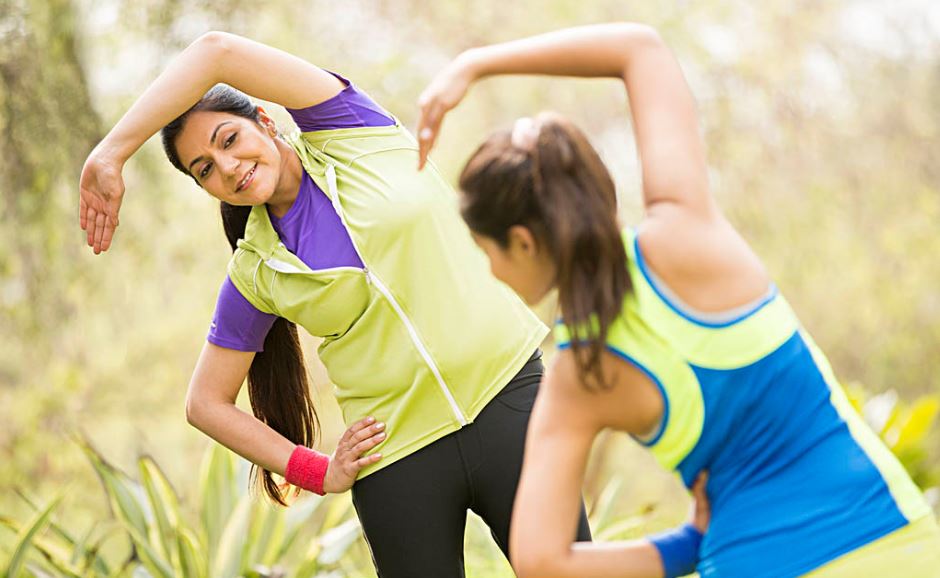 Take your step towards fitness, call a Yoga guru at your place today. Click here to book your Yoga course today.