In today's fast and running life technology plays a vital role, and mobile has become a very important part of our life especially in youngsters life. If you want to know about a person just study his/her mobile, check out what apps they use and you can understand their nature. So we thought what would have been the scenario if mobile apps were used in Ramayan age? Which app should have been installed by Ram or Ravana.
Life would be much easier if mobiles were discovered in Ramayana Age, every character must have used some app. We have created such 11 apps which would have been used by the characters of Ramayana.
Sita would have booked a Uber from Ashok Vatika to Ayodhya, and the driver could be Hanuman in his Maruti 800 😛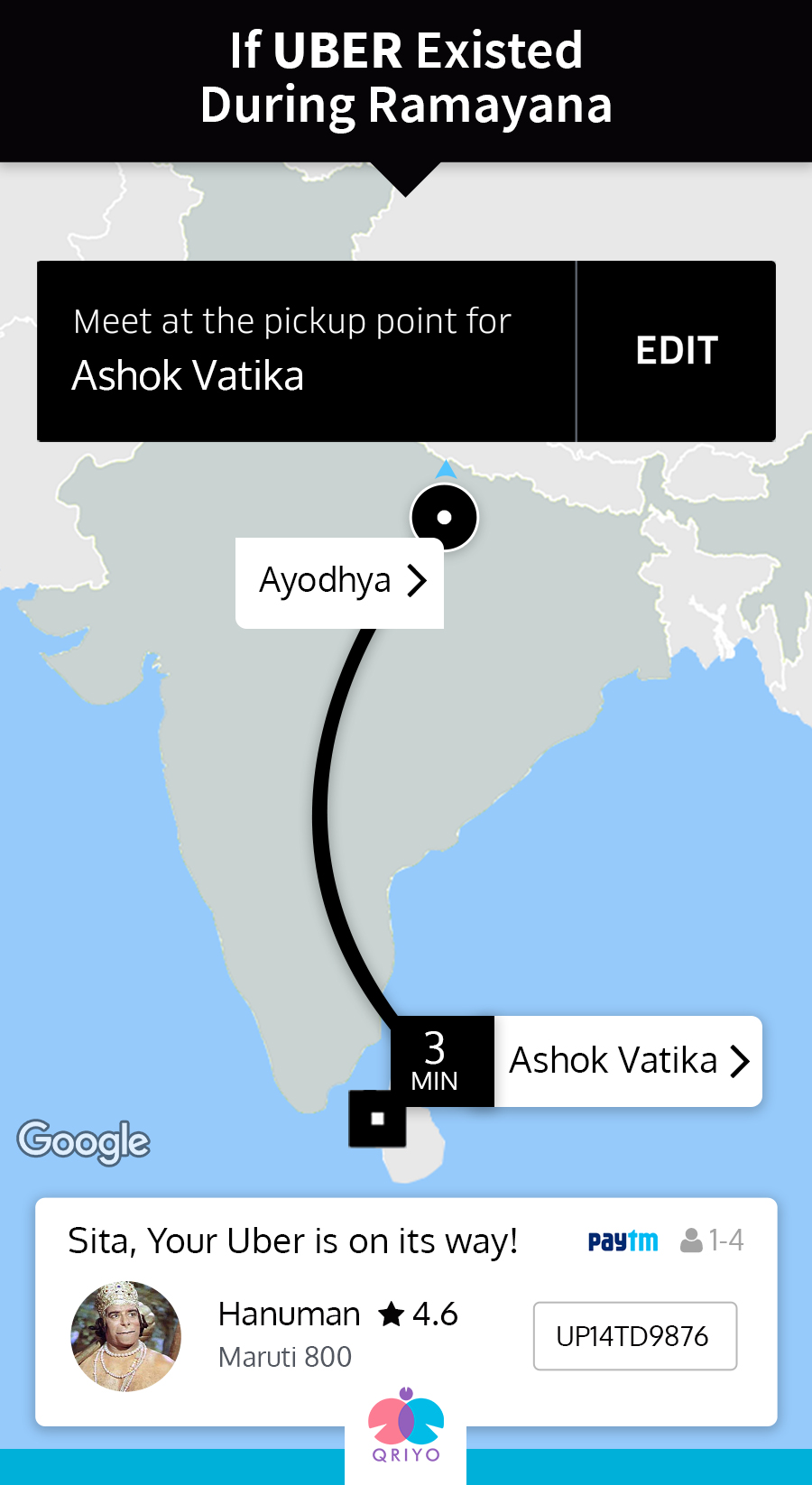 Shri Ram must have used Facebook to find Nearby Friends. He should have waved at Sita and chatted with her using Facebook.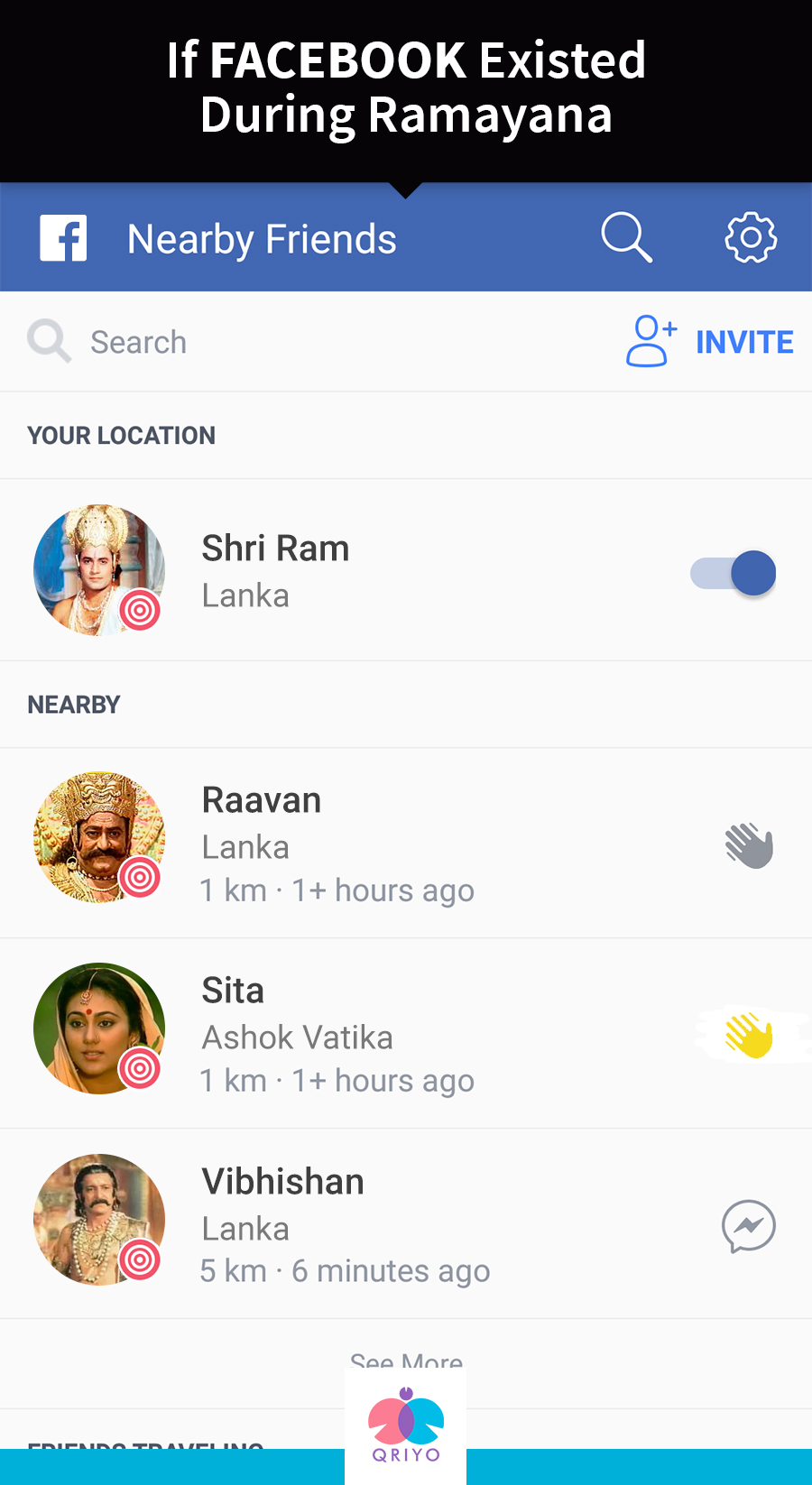 Ravan and his family using WhatsApp group chat feature to do the planning in defeating the army of Shri Ram. Read their chat bellow, it's fun.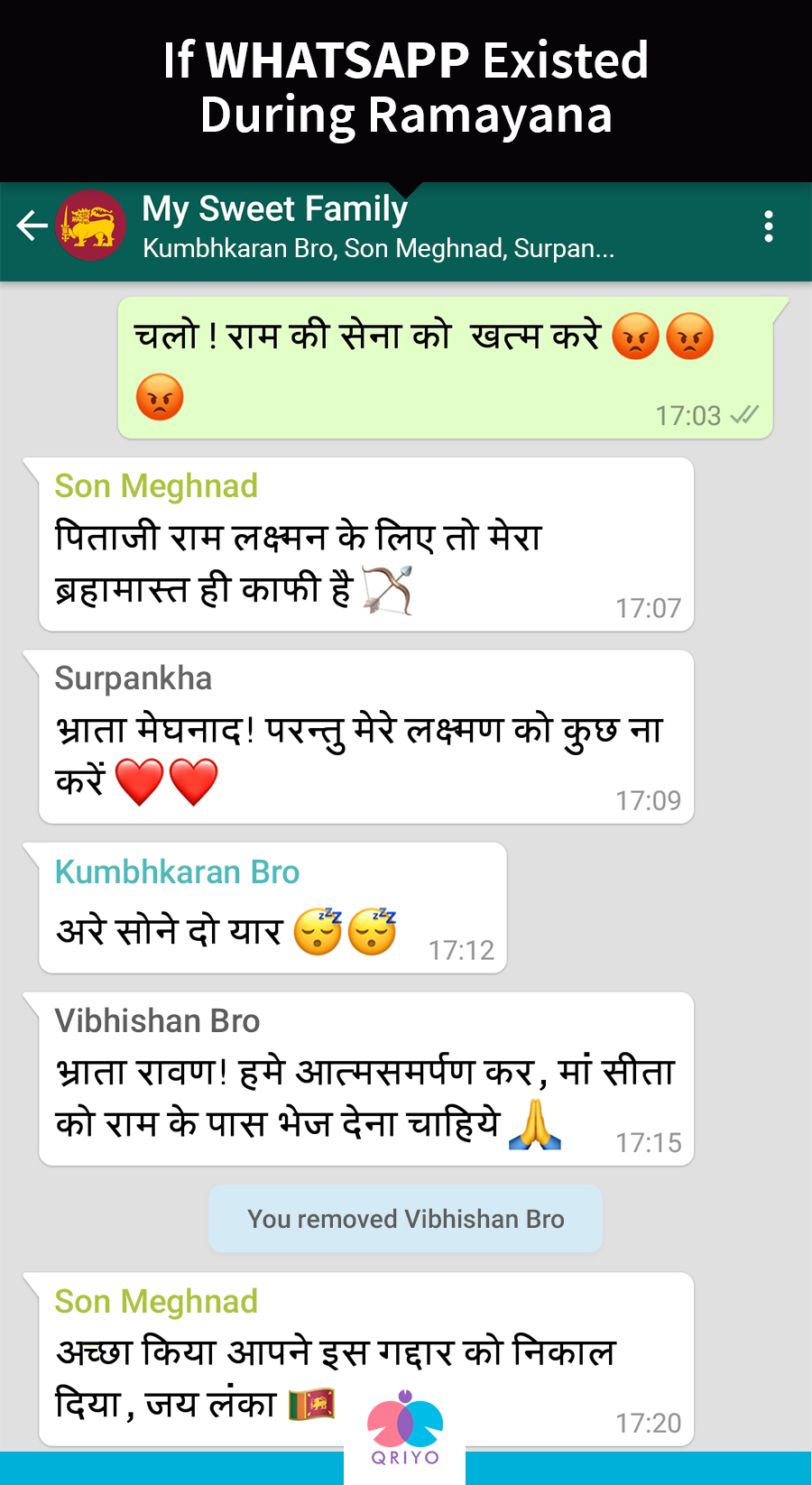 Kumbhkaran's life must have been very sorted as he could have got food delivered at his doorstep by Zomato, biggest problem of his life would have been sorted.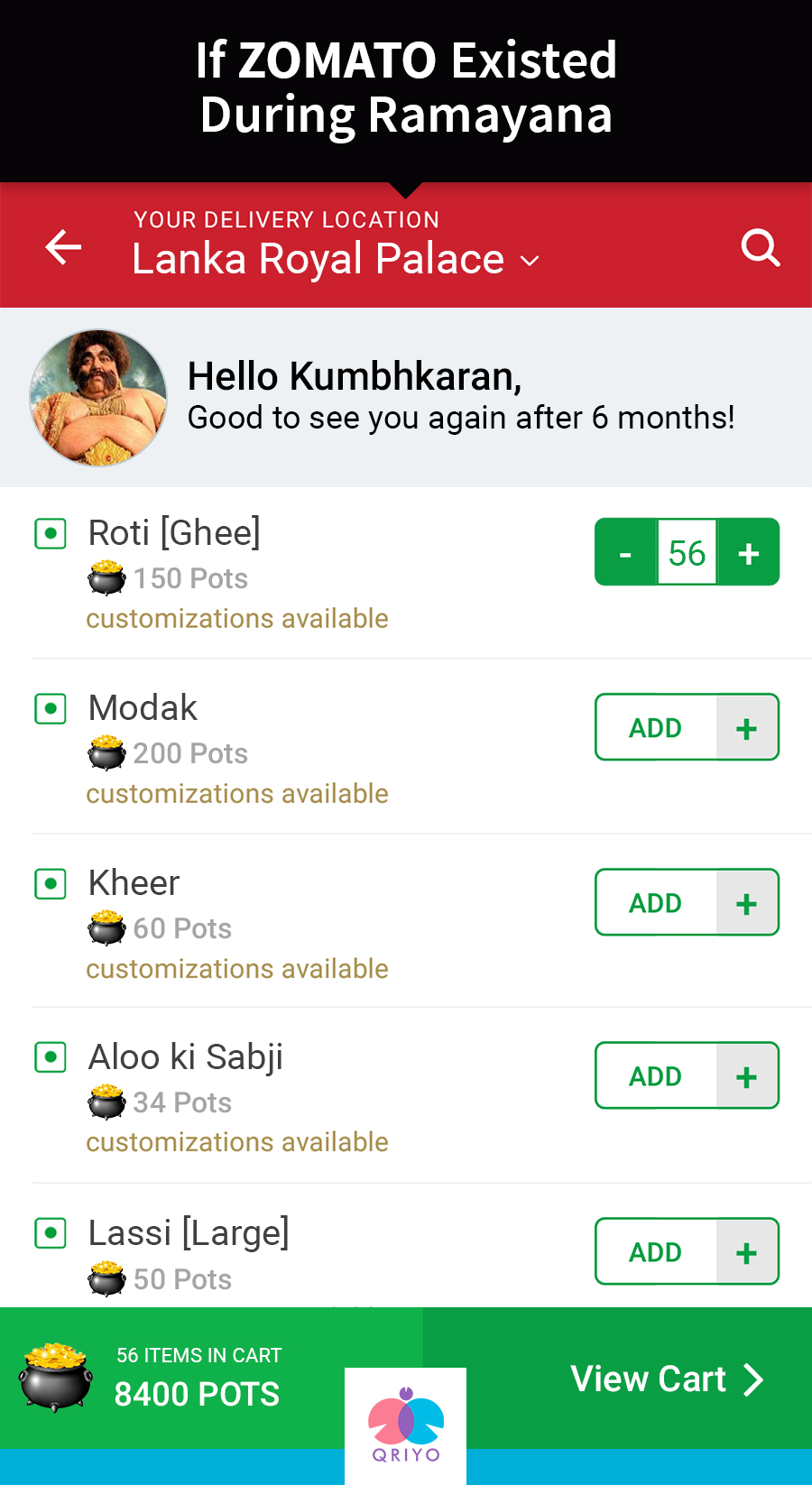 Vibhishan would have shared confidential information to Shri Ram using Whatsapp. He must have given Lanka Floorplans and other information which can be useful for Shri Ram's army to defeat Ravan.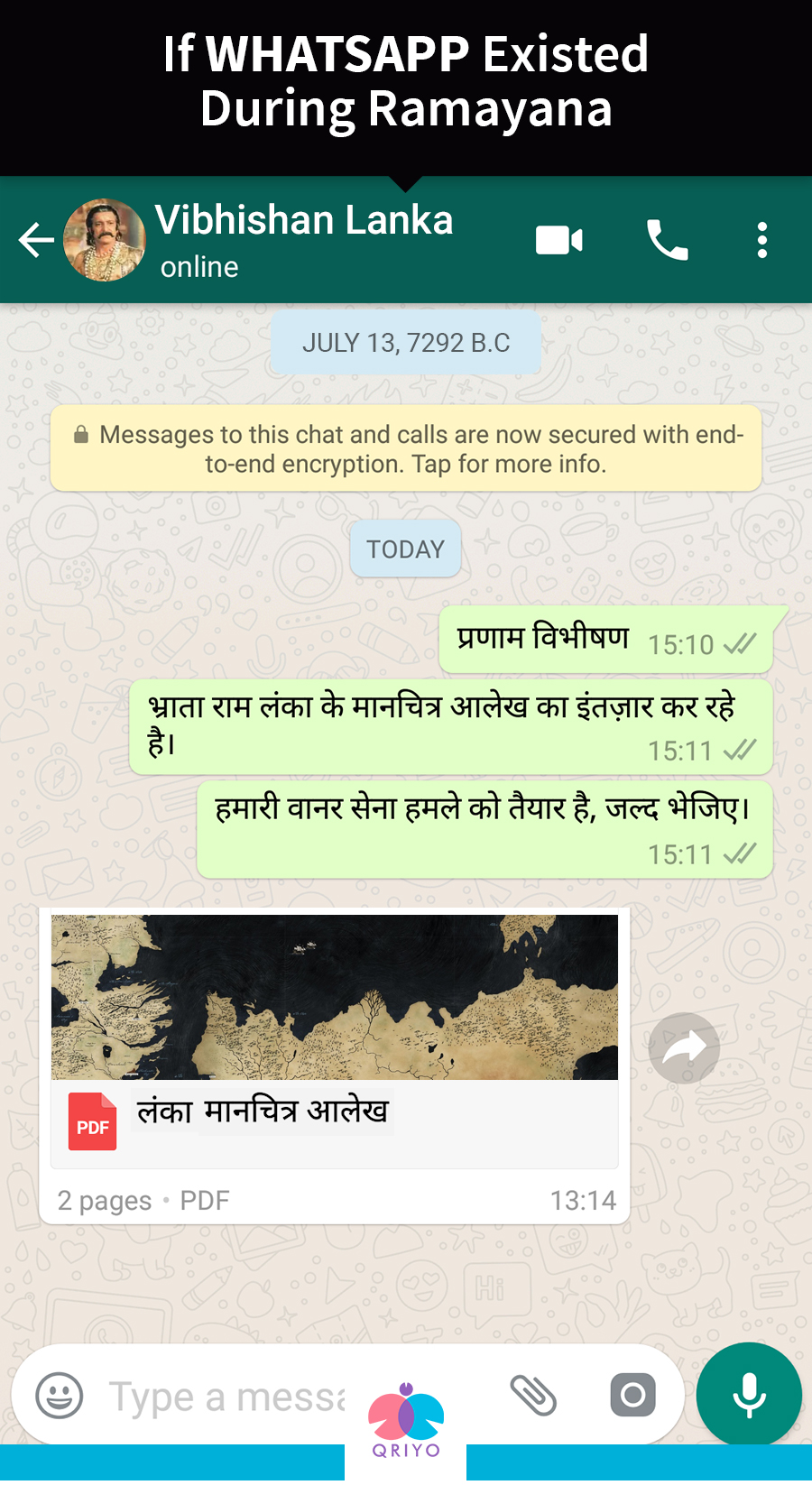 Keikeyi would have prepared her task list and assigned to King Dashrath on Trello. It would be easier for her to assign all the tasks to anyone.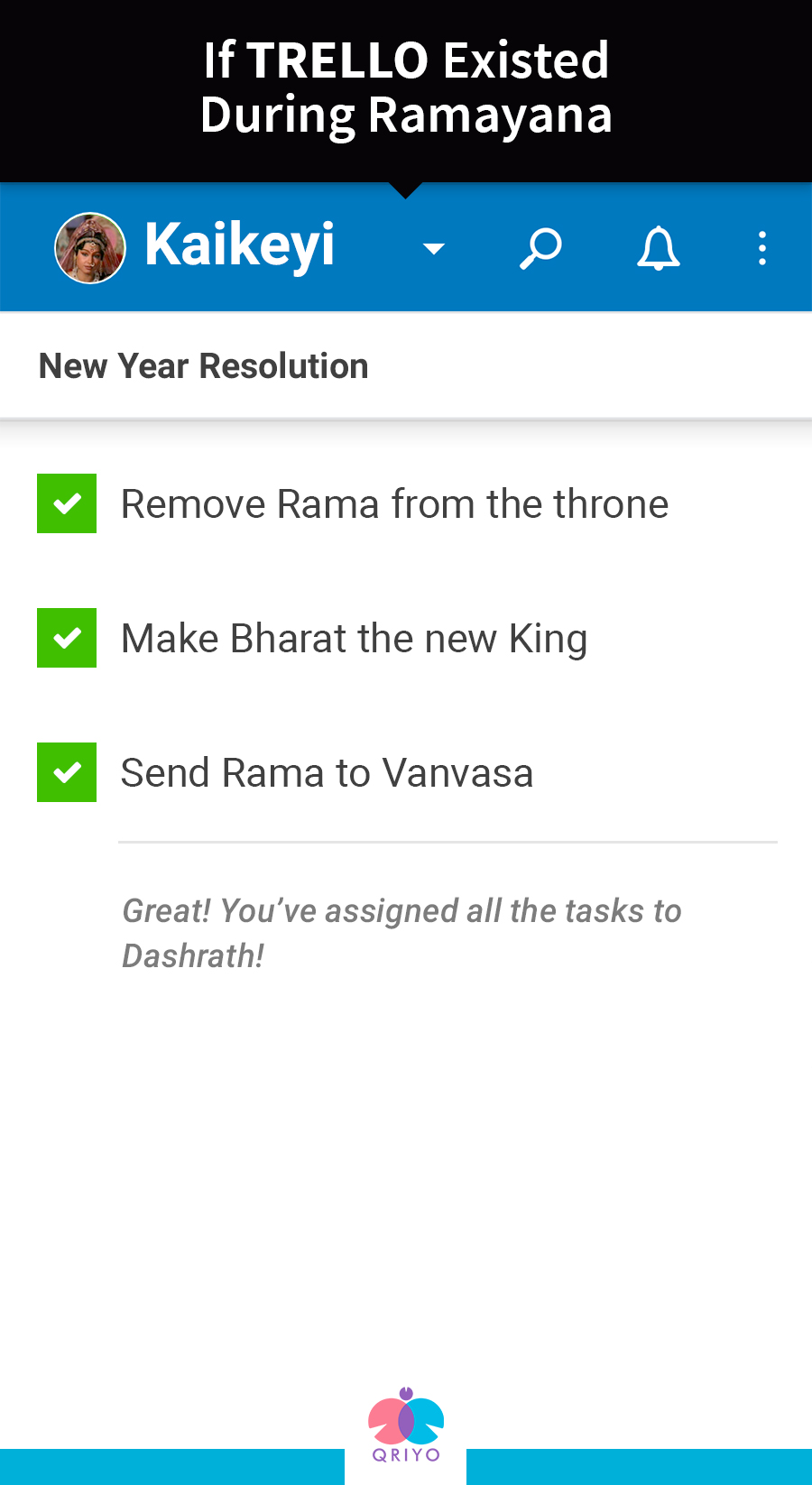 Bharat would have gifted his big brother Shri Ram a pair of Khadau on his birthday, and Amazon would have delivered it in a day with its prime delivery.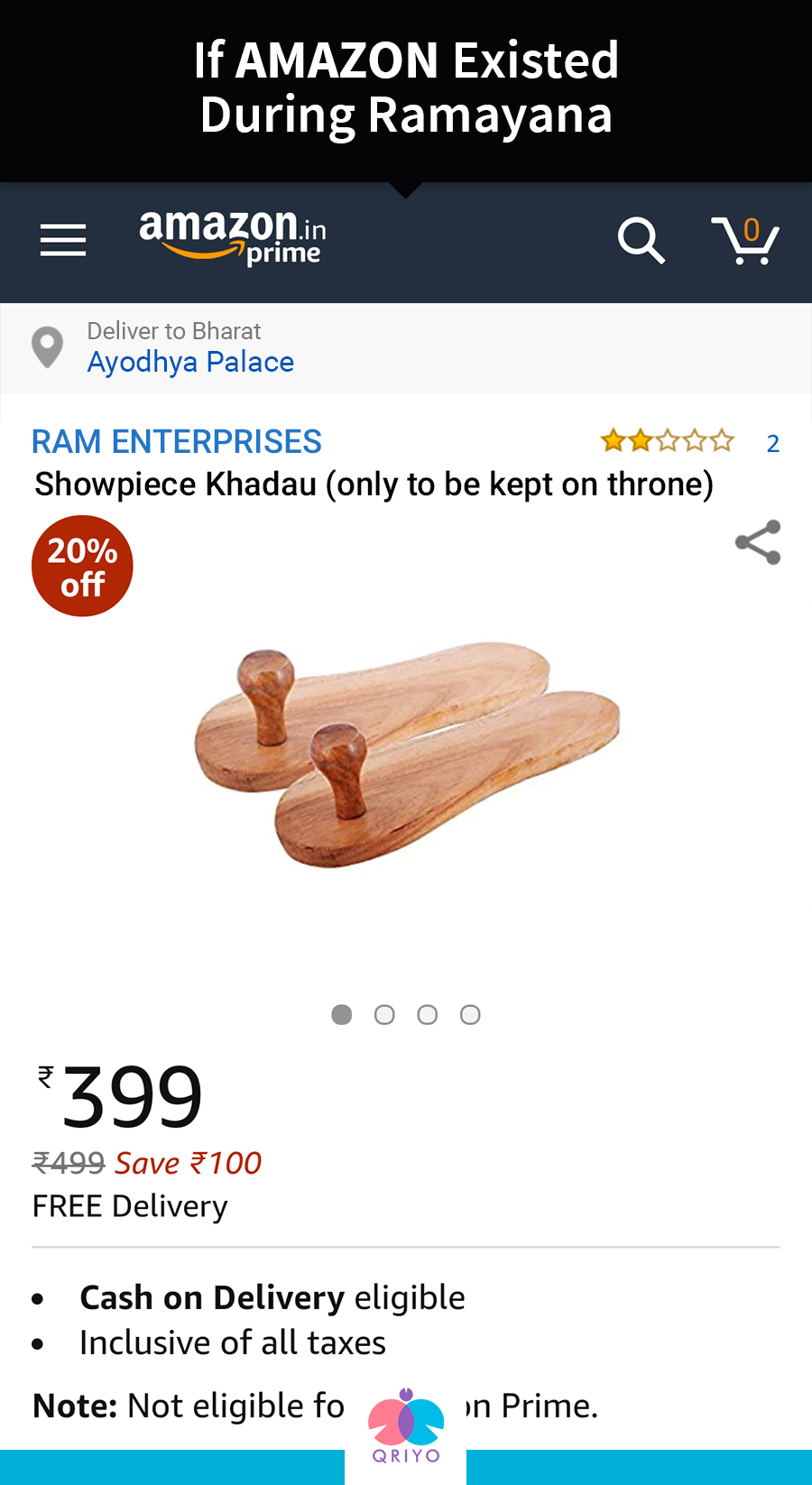 Raja Janak would have created a Facebook Event for her daughter Sita's Swayamwar, and Shri Ram would have marked Going to this Event :p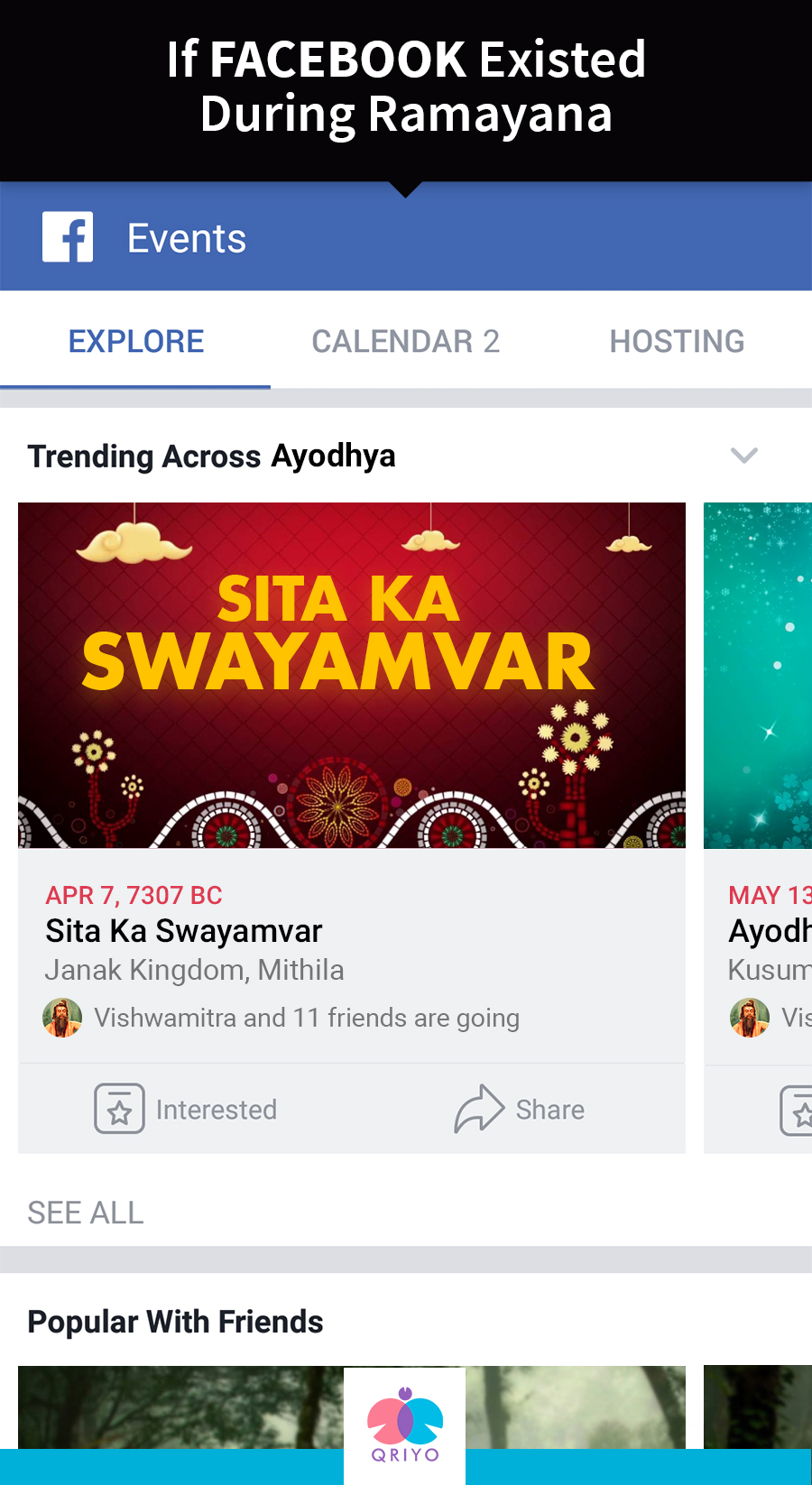 Ravan would have booked a Flight for 2 using Goibibo from Dandakarnaya to Lanka. Ravan must have flown with Sita in Pushpak Viman. He could also enter a coupon code and get 25% off.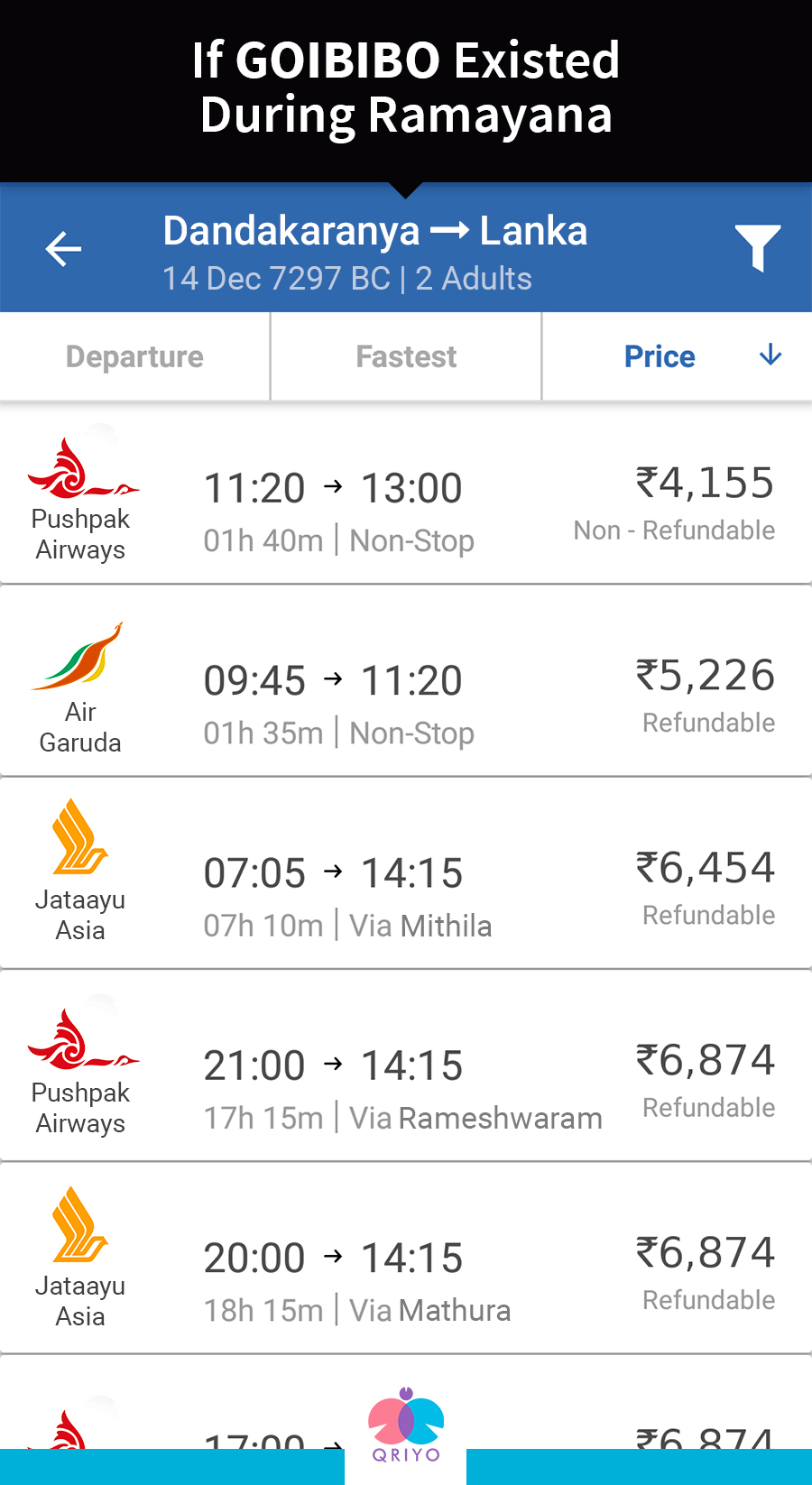 Laxman could have found love of his life on Tinder, after seeing Surphaka he could have left swiped her :p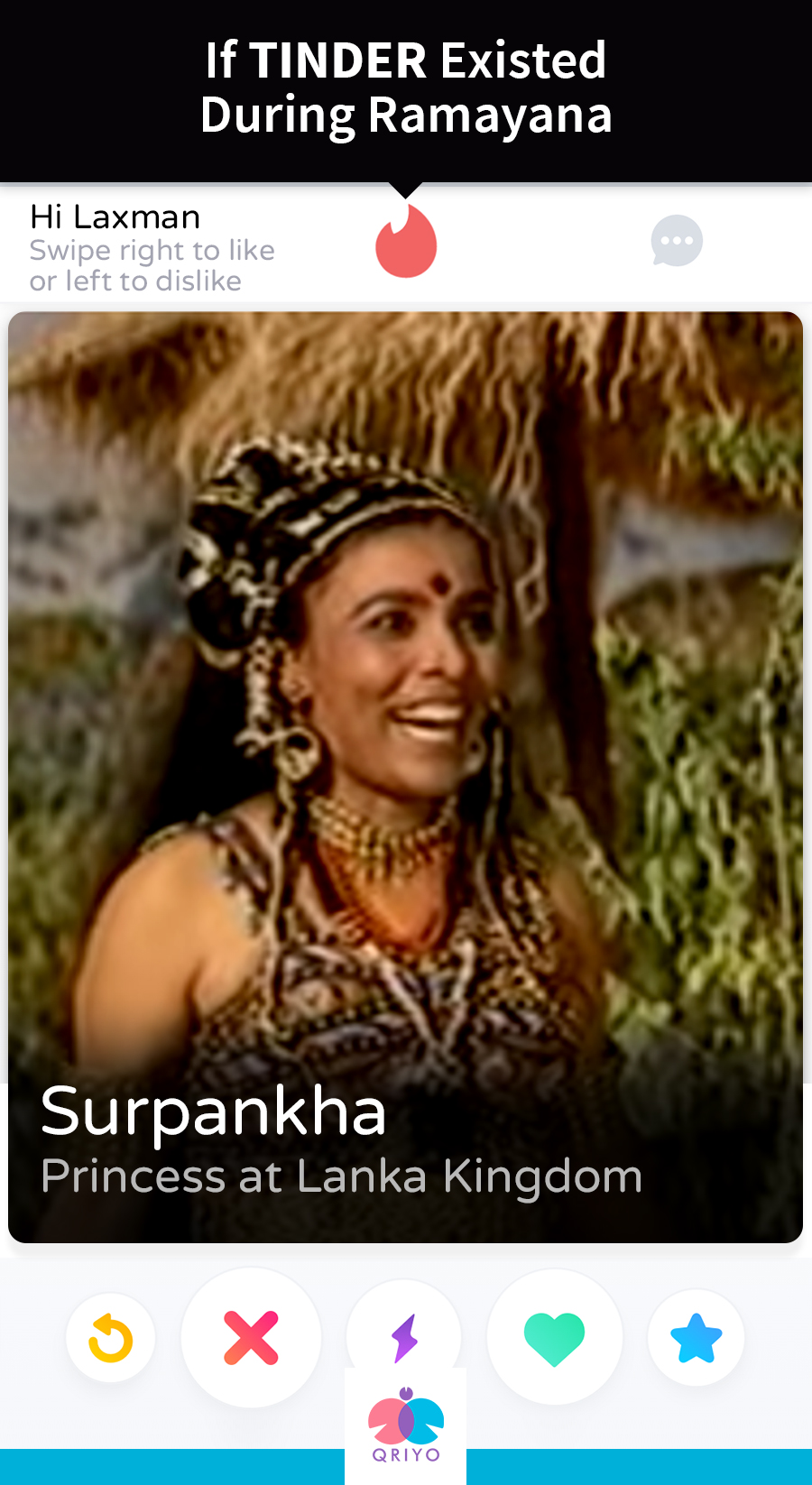 And can you guess who must have been the best Instagrammer in the town? Yes, Hanuman must have been the best Instagrammer. He would upload his travel images on Instagram.

Disclaimer- We do not intend to hurt anyone's feelings or religious sentiments. 
Qriyo provides amazing teachers who can ignite the minds of students and instill in them a love for learning. Call a Home tutor at your doorstep. Download the best home tuition App & book your first home tuition today.