The year was 2013 and I was about to finish my schooling, that's when I noticed a gradual weight gain in my body. My belly had started to become flabby and a small double chin was noticeable. I was a very careless kid in those days and did not worry about a single thing in my life. No one likes the fact that they are overweight and like the majority of overweight people who don't like the shape they are in but are too indifferent to do something about it, I also ignored my weight gain.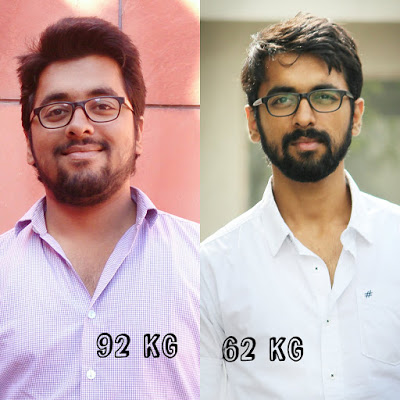 It was already 2014 and I was in the 2nd year of college, I weighed around 85 kilos, which according to my height (5'11") was touching the upper limit of standard weight. The topic of standard weight is for another post, for now, let's just keep in mind that standard weight does not apply to every individual. Coming back to my case, though 85 kilos isn't considered as overweight for my height, I knew I was extremely unhealthy. I couldn't even run half a mile without being fatigued. Still, I chose to ignore all this and did not realize that this would only get worse in future.
2014 was about to end and I weighed 92 kilos at that time. A flabby stomach, giant double chin, and a waist size of 38 inches made me look like a grown man in his mid-30s. That was the time when I realized what I have got myself into and I got depressed and felt helpless. By analyzing the statistics of my weight with respect to time passed I realized that my weight would only reach to horrific numbers if I didn't do something. So, I joined a gym in my neighborhood and lost around 8 kilos, it's a big achievement for someone who can't even jog for 5 minutes (that was I back then).
I started to look slimmer and was very happy but my happiness didn't last long as I soon realized I haven't been able to cross the 8 kg mark for a few weeks now. Having no idea why I was not able to lose more of my weight, I asked the gym instructor to guide me tell me what I am not doing in order to accelerate my weight loss. He told me to exercise every day and don't eat junk frequently. I expected more from him as exercising every day and not eating junk frequently were exactly the things I was doing for quite a time now. I now eagerly wanted a toned body, something that almost every person in the gym wants but struggle for it because of little or no support from the experts at the gym.
I saw a majority of gym members exercising the in the wrong form, escalating the odds of injury and the so-called gym trainers did nothing to correct them and guide them. I am not stating that every gym trainer is in different but most of them are, consider yourself lucky if your trainer guides you well and doesn't con you to make money by selling you the supplements at higher prices or sometimes by selling the fake ones. I, on the other hand, learned the proper forms and positions of the exercises by observing the trainers when they worked out. It was the only way for a lot of people to learn exercises but not all people do that, some people just exercise and don't care about the form, unless someone explains to them. The trainers should teach people the proper form for exercises but sadly they don't. The only thing the trainers did was boss around.
After some days I realized this isn't working for me, gym trainers had nothing to tell me about how should I lose more weight. So, I quit the gym and decided to workout at home and figure out what's wrong with my schedule and how to fix it to lose more weight and become muscular. This decision changed my whole life, not only did I achieve my goal which was to have a toned body, but also I gained a lot of knowledge of fitness. I managed to lose a whopping 32 Kg of weight by myself and beat my body into shape. Now I am on my way to gain some muscle mass, so far I have gained 7 kilos of muscle mass and I am not stopping. I have now started to train other people and guide them correctly and show them the most effective ways to stay fit throughout their lifetime. Now I can confidently say that I will stay fit for the rest of my life no matter what because my conscience won't allow me to deviate from my trajectory.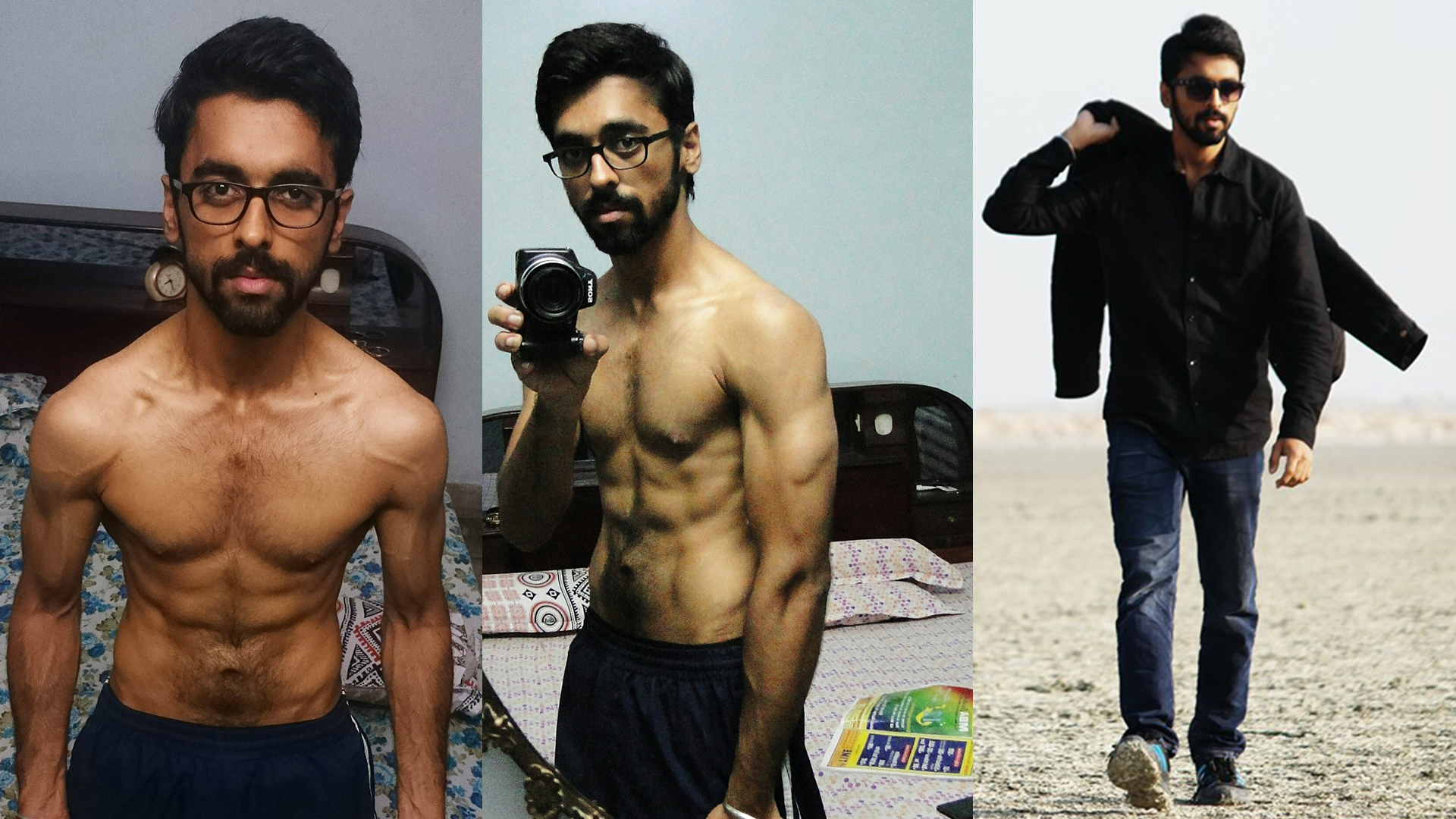 Start your Fat to Fit journey with Qriyo today! Download Qriyo App and request Home Tutor at your doorstep.
Find a perfect home tutor for Yoga. Qriyo | Tutor in a tap, India's first managed home tuition app.
Download Qriyo app – qriyo.com/app to book a Fitness course today! or Visit – qriyo.com to schedule your first class.