Game of Thrones is by far the biggest and most exciting TV series. If you have started watching, you just can't leave in between. They have such intriguing characters, fight scenes, locations that suck you right in the mysterious land of R.R. Martin.  As they say, there is something to learn in everything. So we have compiled life lessons a student can learn from Game of Thrones characters.
If you have not watched Game Of Thrones we have only one thing to say, Kitna padhoge yaar?
Big things come in small packages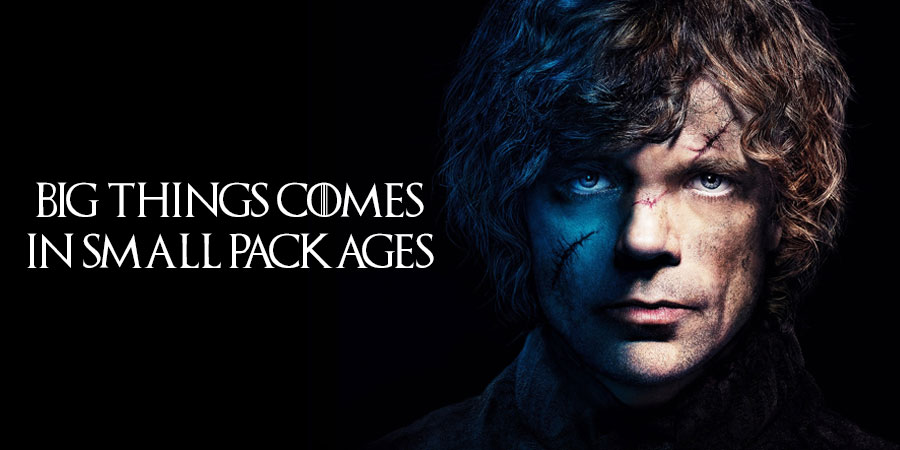 Tyrion has been one of the most interesting characters in all the seasons of Game of Thrones. He has created a very solid impact on viewers by his thriller andaaz! Midget in size but when it comes to his brain, it is onto another level. He was born to be a hand of the king. So Tyrion gives us a very important life lesson which is never underestimate yourself, and don't let your weakness come in your way.
Read 10 Things you can learn from Indian Cricket Team.  
Practice makes you perfect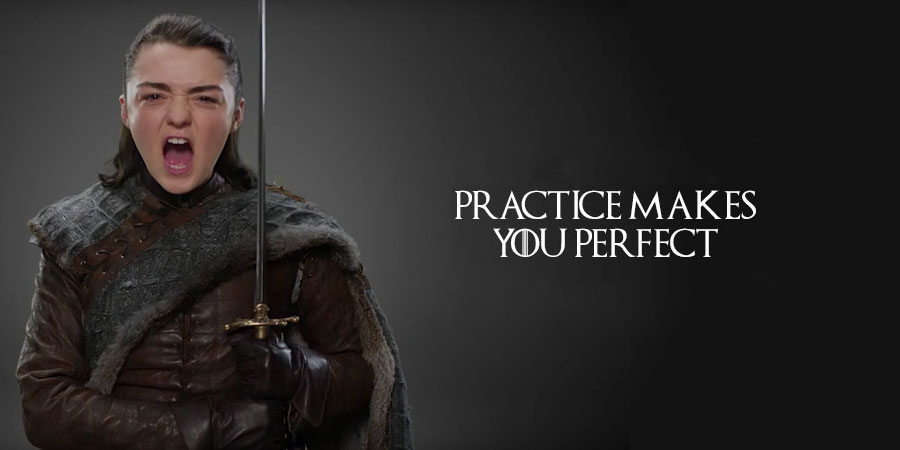 Practice is the key to success, and Arya Stark is a perfect character who justifies this line. She is a self-made woman who has gained the perfection by practicing it for the infinite times. She always had interest in being a warrior, for which she traveled around the whole world and trained hard. Arya also taught us to set a target and put our 100% in achieving it, she made a list of people whom she wanted to kill and did everything that was possible to achieve the target. So setting a target and fight for it is Arya's style.
Fell Down Seven Times, Stand up eight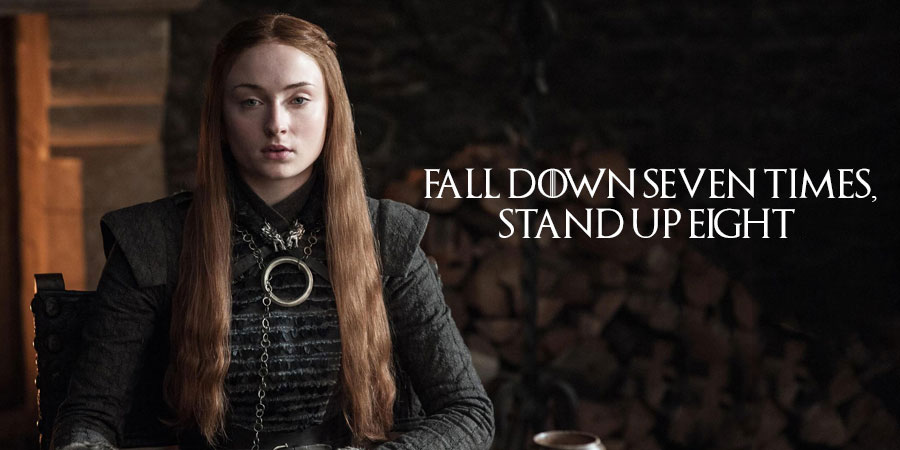 Learning from your own mistake is the best way one can learn, you are your own biggest critic when it comes to counting your mistakes. So always trust your inner voice and learn from your downfall. This will definitely help you to excel in your work. Sansa was shown as a dreamy princess in season one and from there she becomes a better version of herself in every coming season. She learned from her mistakes and started judging situations and people more wisely.
You have the power to beat anyone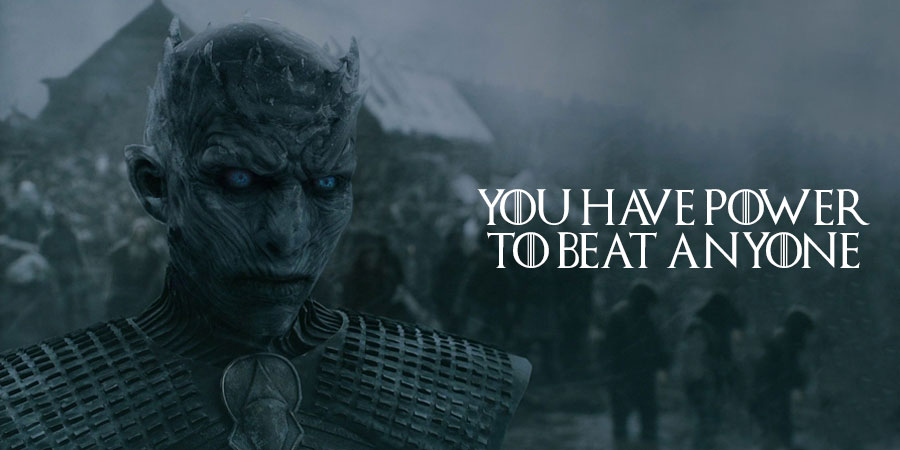 I know no one likes white walkers as they are the reason for all this mess is happening in Game Of Thrones, but without white walkers show would become kinda boring, isn't it? But there is a very important thing we can learn from white walkers, *Spoiler alert*, have you watched the episode where white walkers kill a dragon, yes you heard me right, a dragon! We thought dragon was the toughest of all and no one can kill a dragon, but that myth has been busted now. If a 6 feet tall white-walker can kill 300 feet dragon and a nonwarrior sam can kill that white walker proves that anyone can beaten. So believe in yourself, no matter how difficult the target is you will be able to beat it.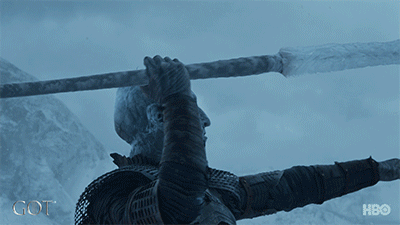 Keep walking & one day you will reach your destination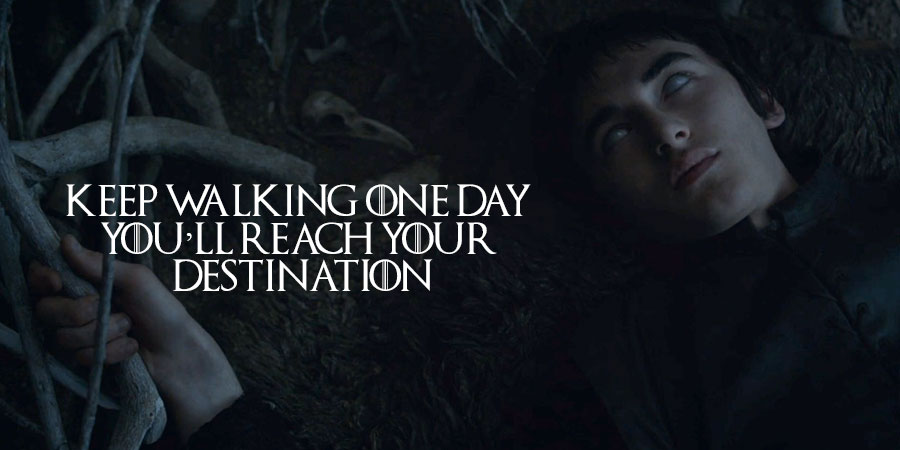 As SRK says "agar kisi cheez ko dil se chaho … to poori kainath use tumse milane ki koshish mein lag jaati hai" meaning If you want to achieve something very badly you will achieve it someday if you do not give up. Brandon Stark is the perfect example of this saying. Even if he is crippled he went farther in the north than any other human being and found three eyed raven. All you need is a courageous heart and will to not leave the work in between. So decide and take up the challenge, you will definitely succeed in your work.
Books are your best friends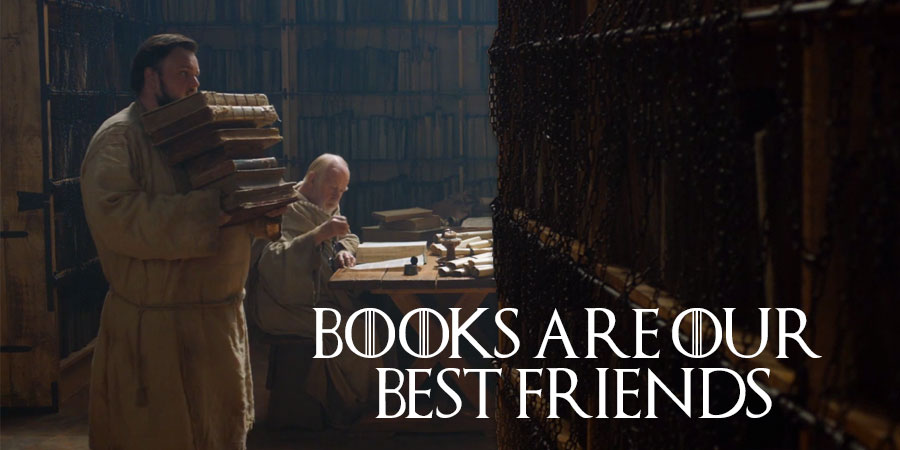 Whoever said book is a man's best friend, he must have been same like Sam Tarly. I know its age of internet but today also books are the best source of knowledge one can get from. Sam Tarly teaches us to read as many books as you can to gain knowledge. Knowledge is the only thing which never gets wasted, so respect books and read a book in your free time.   
Learn a foreign language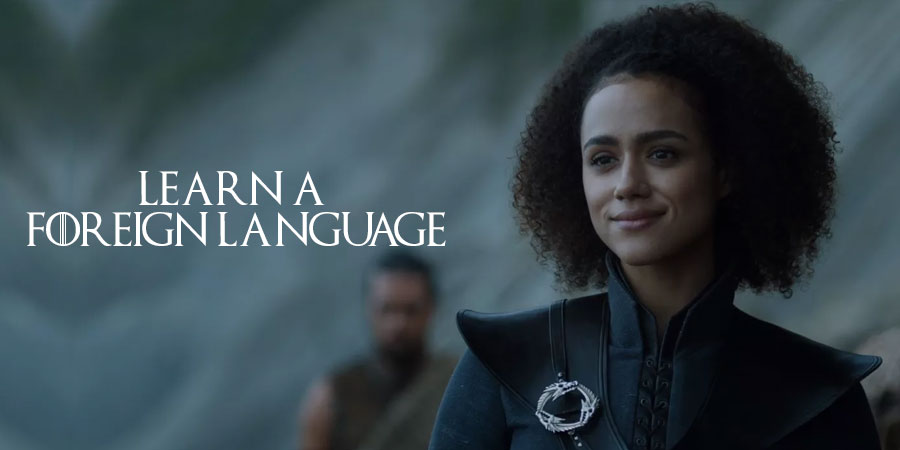 Learning a foreign language is a tough task, but once you are fluent in it you will start gaining respect. Missandei knows many languages and that is the reason today she is the advisor to Queen  Daenerys Targaryen. She was a slave earlier and was used to act as a language interpreter until Khalesi freed her. This is the advantage as you can easily speak to a foreigner in his tongue. We should learn at least one foreign language in our life is what Missandei teaches us.
Surround yourself with wise friends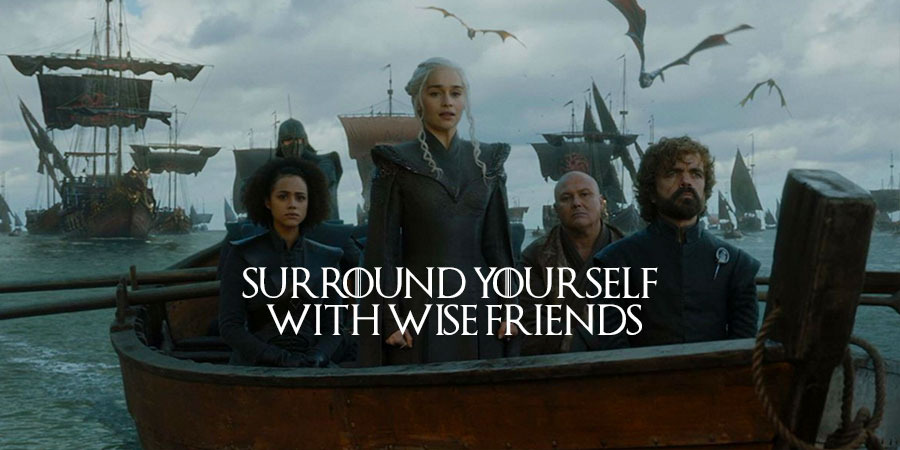 Daenerys Targaryen better knows as Khaleesi was not a born ruler. She was overshadowed by her elder brother. But once she became the Queen she proved how good a leader she is. An important reason for her success is her advisory committee. She is surrounded by Tywin Lannister, Ser Jorah, Missandei and Lord Varys. Good company and wise friends will help you in succeeding in life. So always try and build a powerful network of friends and supporters and keep away from bad company.
Be humble & Never forget your roots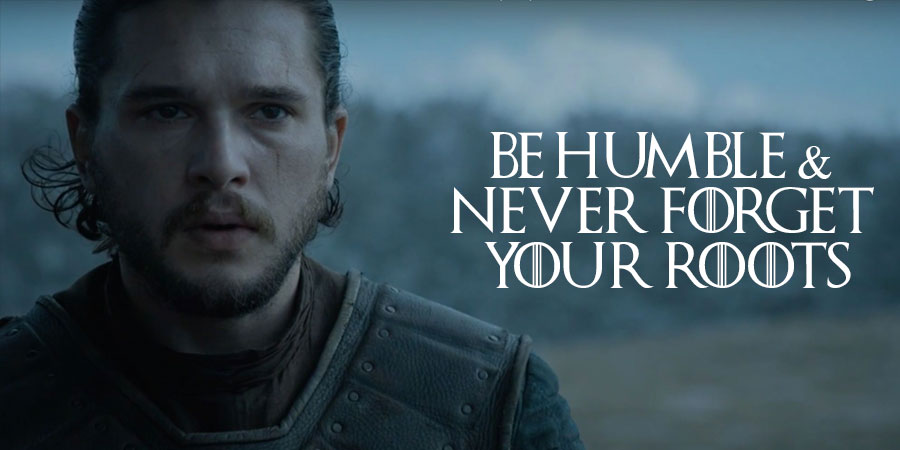 Success is a powerful seductive, it often makes you proud and insensitive. But if you continue to be humble even after success your growth will be meteoric. Many big personalities around the world show that quality, such as Barack Obama, Narendra Modi, Aamir Khan and people continue to love, support and adore them. Jon Snow became the King in the North still he did not forget his roots and he is most humble and loved the character in Game of Thrones.
Learn something different today, call a Home Tutor now. Download Qriyo App
Find a perfect home tutor for academics for your kids. Qriyo | Tutor in a tap, India's first managed home tuition app.