Competition?
In today's world Competition is everywhere, in every sector, in every industry, and at every level. When it comes to education each and every student wants to excel in his/her class, school, city, state or even in the country. every student is different, depending on ability and skills of Learning or grasping something. Some students learn very fast some students needs time. Parents always want their kids to score well, for that they send their children to any random or premier tuitions centre, at the end some students score well but many fail to do so, ever wondered why? the one and the only answer is, these coaching centres do not give individual care to every student.
That is why a student needs a Home Tutor or Private Tuition. One on One teaching is the most effective studying pattern that every student requires. Home tuitions have its own advantages.
Top 10 Home Tuition Advantages:
1. Get Personalized Attention:
With 40-50 students in a class, the teacher is not able to give personal attention to every student. as the teacher is having a limited time. In One-on-One teaching, the teacher gives them an assurance of personal attention to the student as there is a good time with the teacher with only one student. So the student can focus on studies even more.
2. Involvement of Parents: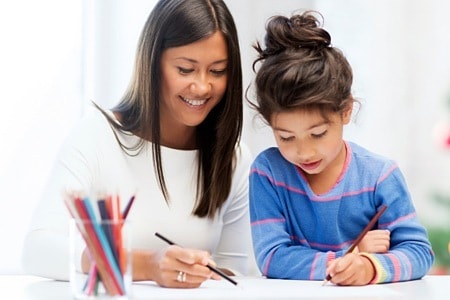 Home Tuition itself conveying us, the teacher is going to come at students place to teach him/her, what else a parent wants. Students also feel comfortable at their home and even parents feel relaxed as their kids are safe and in front of their eyes. The best part of home tutoring is that there are no restrictions as compared to private coaching centres.
3. Best Tutor Match:
The teachers are filtered out according to the Experience, Skills, Knowledge as per the student requires, and then it's matched. In school, we don't have any right to choose a teacher but this is the advantage of home tuition that you can choose teacher as per your requirement.
4. Tutoring at your Convenience: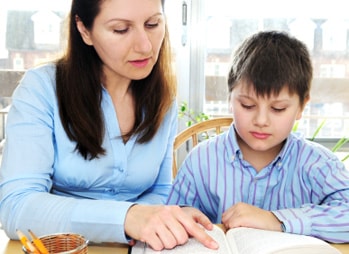 One of the most attractive features of Home tutoring is, that the student not needs to go anywhere. The Teacher will come at the student's place only. A student can call a teacher to come anywhere, depending upon the teacher convenience.

5. Improved Performance:
The teacher is coming regularly and every day giving us a certain task to work on. A home tutor always motivates a student to study effectively and efficiently, that leads to the increase of self-confidence of a student and by this student itself study hard and ultimately his performance improves.
Are you looking out for home tutors to improve your kid's performance in CBSE boards? Qriyo provides best home tutors for CBSE boards, All subjects, and all classes. Raise a demo class, www.qriyo.com/request or download the app www.qriyo.com/app
6. Personalized Relationship: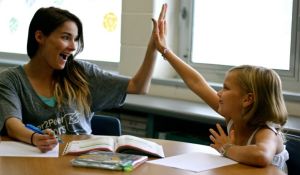 A teacher and a student always share very good personal relations, students never hesitate while asking anything related to studies, school, career etc. from the teacher. It creates a very friendly environment amid Student and a teacher. It also makes students feel comfortable in front of the teacher.
7. Freedom to Ask Questions:
In a class filled with students, some of the students hesitate in asking questions to the teacher. But in home tuition student can ask as many questions as he wants to and can tell the teacher to solve the query any time.
8. Better Assessment: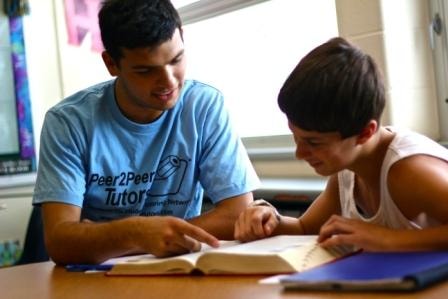 A home tutor better understands the child potential and his ability to learn so that he can easily examine and provide regular feedback on his work to student's parent. Parents and Home tuition teachers are able to assess a child's growth, personality development, performance, and the area where he lags behind.
9. Lesser Distractions:
In a group of students, there are different types of students, that differs in minds, attitudes, personality, etc. among them some are a quick learner, some are a slow learner, or some are notorious. Due to few students, all students get distracted and leads other students, to pay less attention to the teacher lecture. In one on one tuitions or home tuition students are able to understand in a proper manner with fewer distractions.
10. Opportunities for Pre-Learning: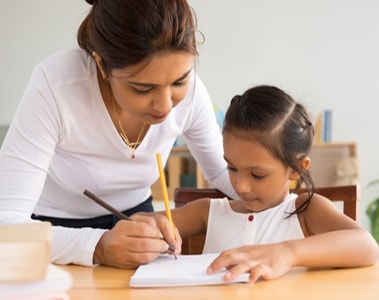 A home tutor never follows the school pattern or any kind of timetable, as the school's teacher follows. Every home tutor has its own way or method of teaching. It may differ from the style or sequence of the school teacher. It is possible that a lesson is not even commenced in school but completed by the home tutor.
Research has proven that 93% students perform better when given one-on-one coaching. Qriyo is India's first managed home tuition app. Searching for a competent home tutor who can help you in attaining higher marks? Call a Qriyo home tutor at your doorstep. Download Home Tuition App & book your first class today.