"Your vibe attracts your tribe"
It is rightly said that personality of a person affects his life. The way you interact with people, the way you look at the things and the style you opt to do your work, everything builds up your personality and develops an opinion about you in the minds of the people.
Your personality not only affects your social life but this factor has a great say in your career as well.
Let us discuss the importance of a sound personality at various grounds:
1. Networks makes life smoother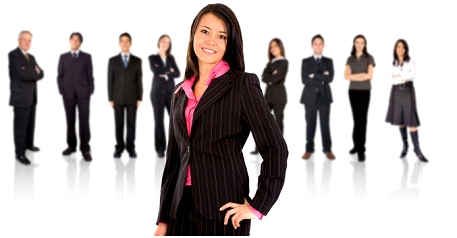 Having a welcoming nature is a plus point which enables us to diversify our connections. If we are so, we can easily communicate in business parties, gatherings, meetings, etc. This further helps to diversify our connections.
Everyone knows the importance of having contacts. If you are a business professional, you will be very well acquainted with the importance of having personal contacts with resourceful people. Even for people other than business background, contacts can make things done within seconds.
2. Influential personality, a plus point in interviews
From personal interviews to group discussions, if you have a good personality such that you can easily coordinate with other peoples' opinion and present your views in the most convincing way, you can easily secure your place. Speaking with passion and conviction has a great effect during any interview. Even if you lack technical knowledge, you can cover up your interview if you have got good speaking skills.
3. Making friends



Everyone gets attracted towards the one who is good at speaking, who can move by taking everyone's views together. And if you have this quality, then you will make friends wherever you go. People are hungry for love, all they need is someone who can understand them and welcome them even in their sorrow, if you have such a welcoming nature, your friend circle is going to be large, very large indeed! Such a personality can also help you to make powerful friends in school and college which can further help you in job switching, business, startups (their promotion) etc.
Get more about personality development through a perfect tutor. Qriyo is India's first managed home tuition app, where you can find one perfect tutor for your any learning requirement. Download the App Now
Find a perfect home tutor for academics for you kids. Qriyo | Tutor in a tap, India's first managed home tuition app.