We know about authors and artists escaping to destinations and retreats seeking inspirations – to clear writer's block or to start on a fresh idea. But, is this idea of inspiring destination just restricted to the artistic professionals, certain not! We all have artist minds that can do with some inspiration and most importantly our souls are always in quest for some motivation.
The list brought out by Travel Bird has enlisted 85 cities in the world using eight factors. The various indicators used by the agency were – Performing Arts Companies, Art Schools, Art Galleries, Museums, Film Industry, Music Production, Startups and Inspired Romance.
Miami in the USA topped the list while Hanoi in Vietnam secured the 85th position. Two cities from India made into the list. Jodhopur in Rajasthan bagged the 76th position while Mumbai in Maharashtra was noted as 83rd most inspiring city in the world.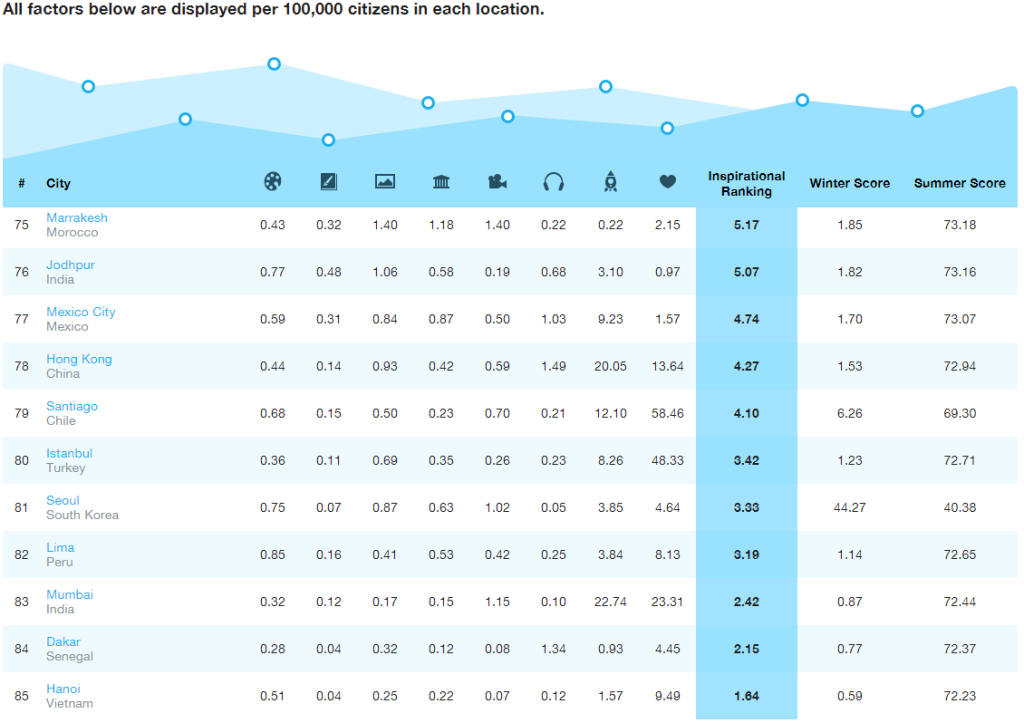 While publishing the list the company said, "We often talk about our favorite destinations, keen to find out which cities are the most inspiring and stimulating. Quantifying something like inspiration certainly isn't easy, but eventually, we settled on eight separate criteria which are associated with the spirit of creativity, romance, culture, and innovation."
Apart from the eight criteria, even Google search indications were considered and for the overall inspiration rankings, the cities were given scores out of 100. "As we developed the ranking we noticed that some cities had higher inspirational notoriety in specific seasons. To incorporate this into our index, and to inspire seasonal travel and adventure, we looked to artwork depicting each city in our ranking," their website said. To give smaller cities a chance population factor was also taken into consideration.
Qriyo
started its journey from Jodhpur only and we are proud endorsers of the inspirational power of Jodhpur, the blue city.