Playing a sport at the highest level is not easy and constantly being on top of the game is even more difficult. The Indian cricket team has done that consistently in past few years. Their run in Champion's Trophy 2017 is flawless. Every player pitched in, it was a complete team performance. We Indians are big cricket buffs & students are no exception.
Lessons to learn from Indian Cricket Team:
Virat Kohli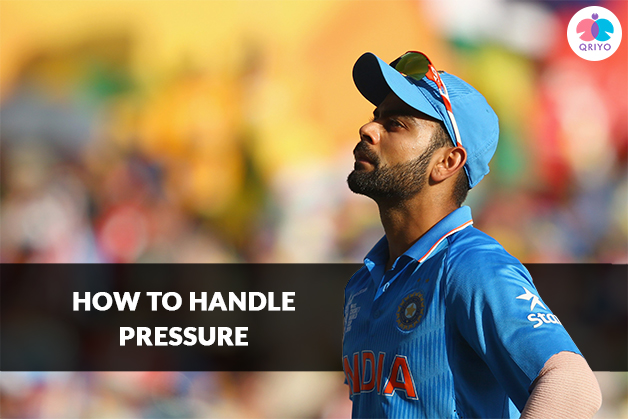 How to handle pressure: While chasing a big score, players are under pressure and often go for big irresponsible shots, However, as VK does the best way to tackle pressure is to take singles and build the innings.Similarly, when you have big exam coming and lot of syllabus to cover, don't panic. Start with a one chapter at a time, slowly building the momentum. You will find yourself in a good situation soon & who knows you just might get some extra revision time.
Ravichandran Ashwin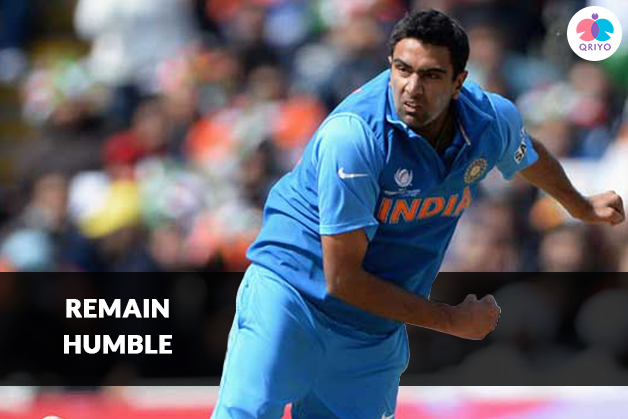 Remain Humble: The spin wizard, Ashwin is World's No. 1 bowler in ICC rankings, on and off. He is also the third Indian after Sachin & Dravid to be adjudged as ICC cricketer of the year. Still, he is far away from arrogance, he is always helping and motivating young cricketers. Humility is the true key to success. Humble people share the credit and wealth, remaining focused and hungry to continue the journey of success. As Music Maestro A.R. Rehman Said "Success comes to those who dedicate everything to their passion in life. To be successful, it is also very important to be humble."
Yuvraj Singh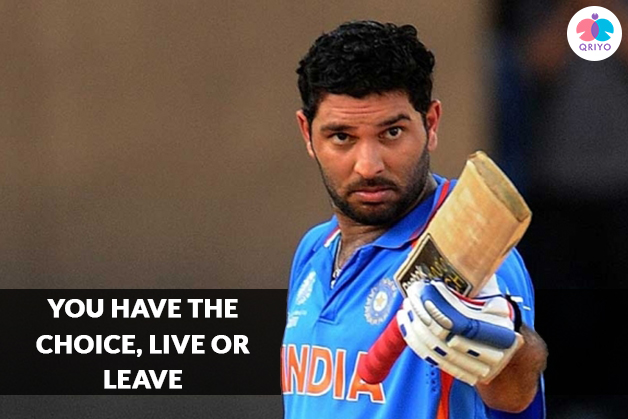 You have the choice, LIVE or LEAVE: Yuvraj was diagnosed with cancer just after 2011 world cup, where he played an instrumental role in securing the cup for India after 21 years.  He underwent surgery and chemotherapy for almost a year.  In situations like these, you have two options either accept the defeat and be upset about or stand up & keep fighting till the time you win. He made the choice, his flawless six over extra cover says the rest. Life will be difficult at times, you will have failures, you will do badly in exams sometime. After every such failure, after every tough spot, there will be a choice you need to make. LIVE or LEAVE.
Jaspreet Bumrah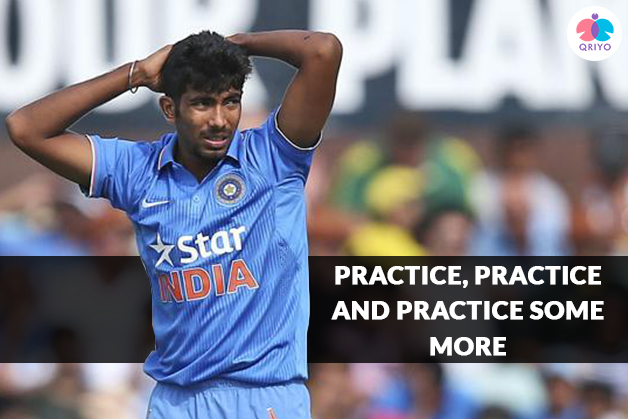 Practice, practice and practice some more: Raised by a single mother Bumrah, Used to throw a ball at wall skirting all day long. What started as a way to keep the noise down in the house became most lethal bowl in his artillery.  today he is amongst best death bowler with fierce yorker due to all that practice in his formative years. Don't practice until you get it right, practice until you can't get it wrong.
MS Dhoni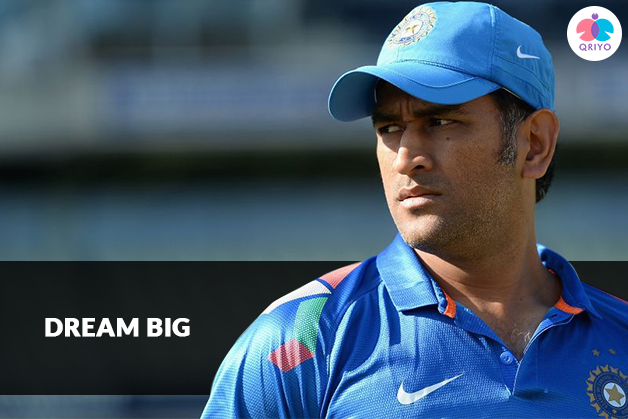 Dream big: Dhoni's father was a pump operator. When Dhoni got a job in the railways, he was more than happy. But, Dhoni had a bigger dream, a dream that led him to be India's greatest cricket captain. It's like they say, aim for the stars and you might just hit the moon.
Qriyo: Tutor in a tap, India's 1st Managed Home Tuition App. Qriyo provides Home Tutors for Academics, Yoga, Music, Dance, and Languages. Download the app now: www.qriyo.com/app
Shikhar Dhawan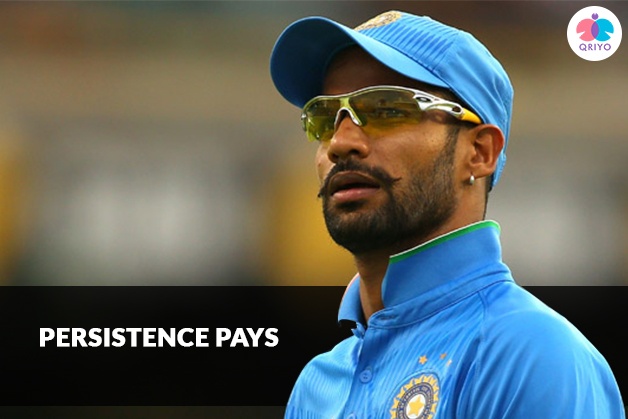 Persistence Pays: He was a young start, player of the tournament in U-19 World Cup. Still, while his colleagues from the U-19 world cup squad were making debuts in Indian National Team, he was struggling for form even in the domestic tournament. When he finally got the chance on basis of potential he failed miserably. He scored 69 Runs in first 5 ODIs and dropped from the team for almost 3 years. But as Shikhar himself say "You have to have the persistence power, something that has helped me out over the years to deal with failures," A river cuts through rock, not because of it's power but due to its persistence.
Ravindra Jadeja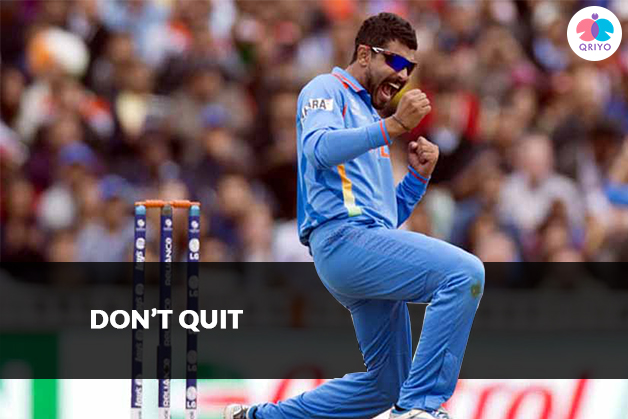 Don't Quit: Jadeja's father Anirudhsinh was a watchman for a private security agency. His mother Lata passed away in an accident in 2005. The trauma of his mother's death almost made him quit cricket. But he is the best example of how we should fight situations and not lose hope.
Kedar Jadhav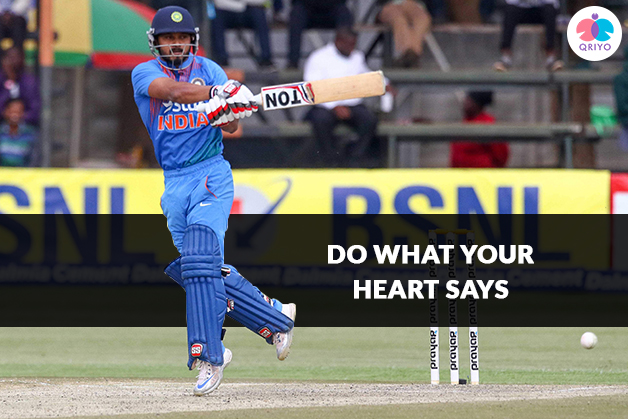 Do what your heart says: Hailing from a small town called Madha in the Solapur district of Maharashtra, Jadhav's initial stages of life were not very good. His father was a clerk in the Maharashtra State Electricity Board and Jadhav had three elder sisters who were very good students. There was a lot of pressure to perform in academics, but not interested in formal education, Jadhav dropped out of school after the ninth grade. India would not have got this gem of a cricketer if Jadhav had not followed his heart.
MS Dhoni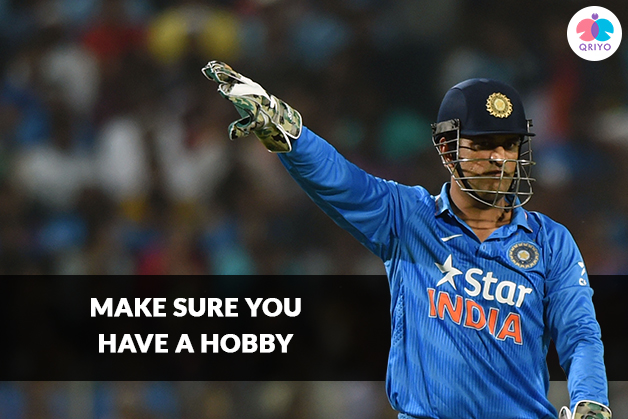 Make sure you have a hobby: Whenever Dhoni needed to unwind, he used to spend his time at the garage, modifying his bike, going on rides and buying new ones too. Having a hobby helped him cope up with the troubles of his academic & professional life. Dance, sing, play or hit the gym, have a habit which gives brings you happiness.
Bhuvneshwar Kumar: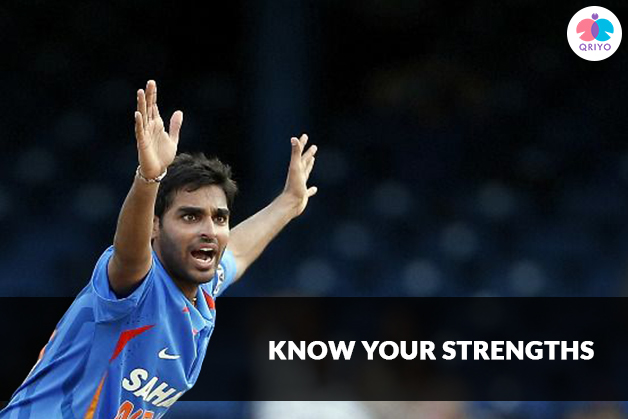 Know your strengths: Bhuvneshwar always bowled in late 130s, he knew that Speed is not his forte. But swing certainly is and some wily change of pace. In the South African series, he increased his pace but swing reduced. Since he has worked on his strength i.e. swing. Since he has troubled every top order batsmen in the world. Famous scientist Thomas Edison, with over 1,000 patents under his name hated mathematics, but he was brilliant in visualizing concepts. Today almost a century later, his theories are helping students understand science. Hence pursue a subject you love, chances of success would be much higher.
Virat Kohli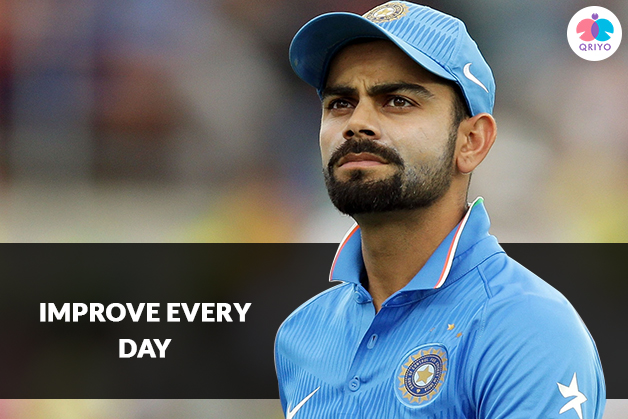 Improve every day: Kohli is growing and improving as a batsman. He was first incorporated into RCB team straight from under 19 Cricket team. There was a time he was uncomfortable against short balls but now he is a completely different batsman. Similarly, most students shy away from one subject or another. Example, if you fear Mathematics, solve 10 numerals a day, you will gain confidence, scores would improve. There is only one corner of the universe you can be certain of improving, and that's your own self.
Hardik Pandya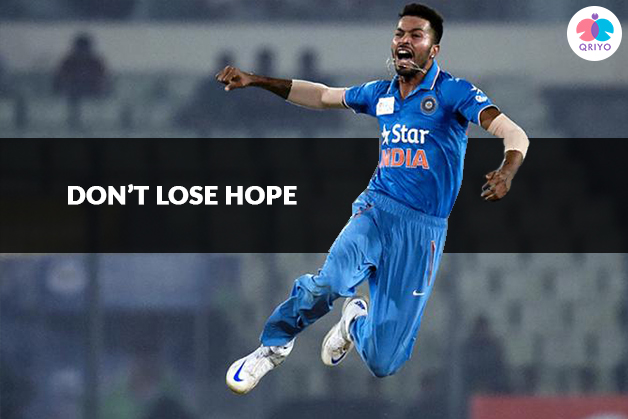 Don't lose hope: Narrating about his childhood Pandya said "Din bhar ground pe pade rehte tha. Bahar udhari bahut ho gayi thi, 10 rupees chodho, 5 rupees ke bhi vande tha (we spent the whole day at the ground. I was in deep debts and whatever money I earned sufficed only for paying the debts. Forget Rs 10, I didn't even have Rs 5.}. But he did not lose hope, despite adverse family conditions he continued his passion for cricket. He is now cementing his position as batting all-rounder in the National team, India was desperately looking for. As he himself describes "Life aise he rahi hai dost. Chodo, it's past. Past kharab tha, future acha hoga," Lot if students do unthinkable acts due to few unexpected results, Be strong, because things will get better. It may be stormy now, but it never rains forever.
Ajinkya Rahane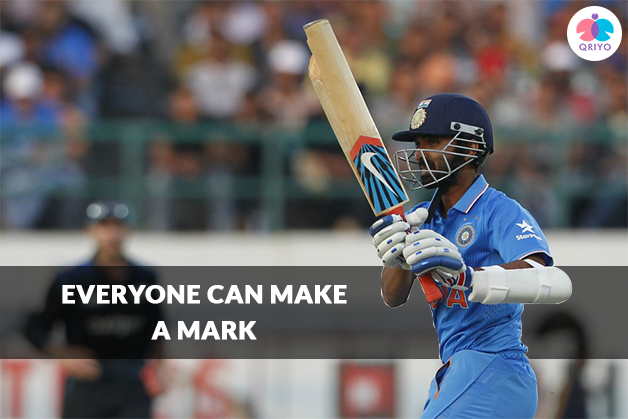 Everyone can make a mark: He is Rahul Dravid of current Indian Team, He is no star yet he is a steely backbone, He adjusts his batting and fights when all have failed. At Lord's, he took India from 145 for seven to 275. In Wellington, from 165 for five to 423. No million dollar endorsements, Nor shiny off the field life still he is an integral part of India Cricket team. Hence, even if you are not amongst the toppers in school or college, or not a 'famous kid' still don't worry. Keep playing, life will be just fine.    
Rohit Sharma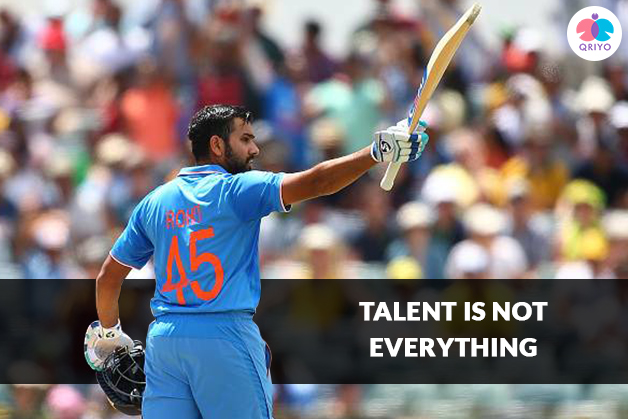 Talent is not everything: When Rohit started his international career, many regarded him as next Sachin. His Talent was impeccable. He played some wonderful innings between strings of poor performances. He is regarded as a good cricketer, but could never become great. Talent can get you recognition but consistency gets you respect. Consistency comes from hard work and hard work alone. This is what separates Rohit from Kohli, This is what separates Vinod Kambli from Sachin Tendulkar, this is what separates good from great. Be Great, work hard.
About The Author: Rishabh Jain is Co-Founder of Qriyo: Tutor in a tap, India's 1st Managed Home Tuition App. Qriyo provides Home Tutors for Academics, Yoga, Music, Dance, and Languages. Download the app now: www.qriyo.com/app