Dance!!The word itself arouses a sense of vigor, zeal, and enthusiasm. Everyone loves to dance. It helps you to connect with your mind and emotions. Dance gives an opportunity to free ourselves from mental bondage and liberally express ourselves. Studies have revealed that individuals who dance regularly are 5 times more creative than others. Dance provides physical as well as mental relaxation. It has miraculous healing properties. In addition, dance is a great form of exercise which increases your stamina and perseverance. It strengthens body muscles and improves eye-hand coordination. Due to increasing career scope and professionalism in the fields of dance, it is becoming more than a merry time activity. Ajmer provides many dance schools. The following enlists top 5 dance classes in Ajmer.
Here are some of the best dance classes in Ajmer:
1) Elite Dance and Fitness Academy
Elite Dance Academy provides quality dance training in diverse dance styles ranging from hip-hop to contemporary. They create a stimulating environment for young dancers to fulfill their dreams. They even bestow qualified and top instructors to their students. The class structure focuses not only on making students proficient dancers but also on creating a healthy and fit society.
2) Rising Star Academy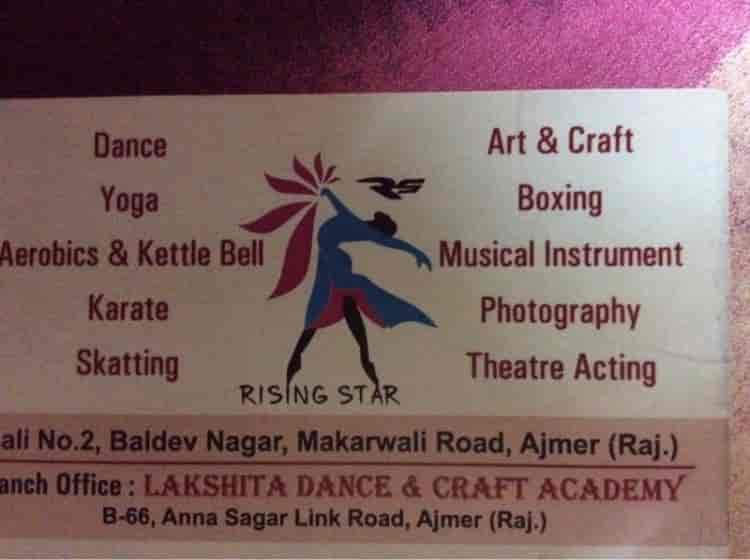 Formed in the year 2011, rising star academy in is one of the finest dance academies in Ajmer . They provide a vast range of dance forms including Bollywood, B-Boying, Hip-Hop, Locking Popping, Zumba, Kathak, Salsa, Contemporary as well as Hula Hoop to its students. It also instrumental in organizing a host of events followed by fests. Furthermore, this school even conducts special batches for kids. It also prepares professional choreography for events like weddings, corporate events, school functions and college festivals.
3) Ready For Learn The Dance Academy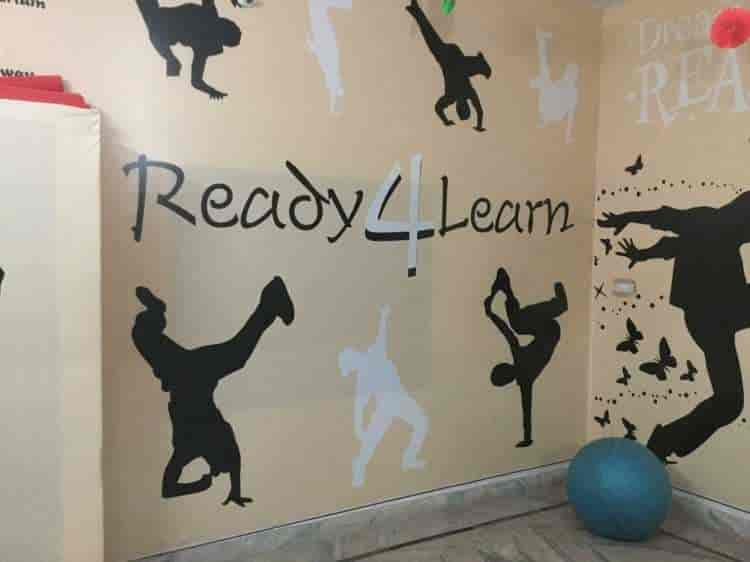 Established in the year 2012, Ready For Learn The Dance Academy is amongst the revered academies for dance. A qualified team of instructors trains students in a variety of dance forms. It offers a perfect infusion of classical as well as western dance forms. Ready For Learn The Dance Academy conducts classes for various dance forms including Bollywood, Hip-Hop, B-Boying, Locking Popping, Zumba, Kathak as well as Salsa.
4) R J Unique Dance Academy & amp;Event
Formed in 2015, R J Unique Dance Academy & amp; Event is particularly famous for break dance and Bollywood dance classes . It is one of the best Bollywood dance classes in Ajmer. In addition to these forms of dance R J, Unique Dance Academy provides the best range of belly dance class, bhangra dance classes, bharatnatyam class & children class with effective & timely delivery.
5) Heart Beat Dance Academy
Heart Beat Dance Academy was established in the year 2002 with the main aim to provide quality teaching to students who wish to pursue a career in dance. It conducts over 70 classes per week for dancers ages 3 and above.They offer various dance forms ranging from jazz, tap, ballet, dance conditioning, acro, and hip hop for beginners through competition level.
After reading about these dance classes you might be wondering how to find an instructor who can teach your child various dance forms? Well, no need to worry because we provide you with skillful teachers who can make your child proficient in dance forms.We are India' s first managed home tuition app. Call a Qriyo Home Tutor at your doorstep. Download our Home Tuition App & book your first class today.