School!! Well, school is a place that bestows education and constructively shapes the personality of students. It inculcates in them a sense of responsibility, self-esteem, and confidence. School is the foremost channel through which the child develops socializing skills. This instills amiable practices such as empathy, participation as well as friendship which eventually develops their personage. Earlier there were very few schools to choose from. Now, due to changing scenario of the education system, many new well-equipped institutions are showing up. Since school plays an integral role in molding the personality, parents give a lot of thought and consideration in choosing a school for their child. So the following enlists the top 6 schools in Mumbai which will give a stimulating environment to develop creativity and confidence in your child.
Here are the top 6 schools In Mumbai :
1) Dhirubhai Ambani International School
With a view to impart world class education in students, Dhirubhai Ambani International School was established in 2003. It is India's premier international school and is also among the top five IB( International Baccalaureate) schools worldwide. The school has a strength of over 1070 students. In addition, the teacher-student ratio is 1:7so that each child can get proper attention. Their mission is to create a learning environment and enables their overall development through interactive sessions, enduring values and the celebration of diversity.
2) The Cathedral & John Connon School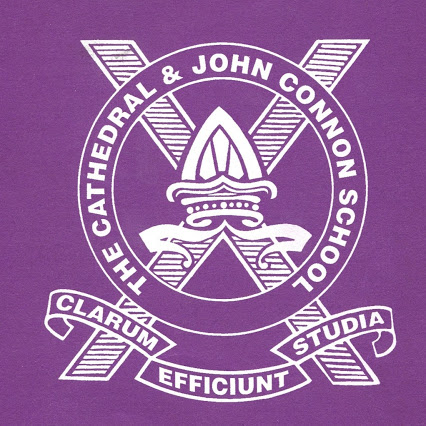 Founded in 1860 Anglo-Scottish Education Society was later renamed as The Cathedral & John Connon School. This 156-year-old institution has a rich and diversified history. The school has a strength of over 2000 students. The Cathedral & John Connon School is affiliated to the best boards of India including Indian Certificate of Secondary Education Examination as well as the Advanced Placement Programme. Cultural activities and games like soccer, rugby, cricket are an integral part of the curriculum. In addition, the school emphasizes on the importance of creativity, self-reliance as well as on community services.
3) Campion School
Recognised by the University of Cambridge, Campion School was founded in the year 1943. Established by the members of the Society of Jesus, the school attained the status of a fully grown institution in 1956. Campion is one of India's leading ICSE boys' school It is an A- certified school with over 1000 students. The major aim of the school is to develop professional skills in every child. Therefore the overall personality and confidence of the child improve.
4) Smt Sulochanadevi Singhania School
Established in 1969 by late Gopalkrishna Singhania, the school is affiliated to the Council for the Indian School Certificate Examinations (CISCE). Smt Sulochanadevi Singhania School has a strength of more than 6500 students and proficient staff body consisting of over 400 teachers. The school curriculum follows a single-textbook concept. In addition, it strongly promotes learning through experience. The school environment is challenging, motivating, positive as well as rewarding.
5) Jamnabhai Narsee School
Managed by the Narsee Monjee Educational Trust, Jamnabhai Narsee School was established in the year 1971. The school provides quality education with the mission to promote a sense of professionalism and expertise in their students. It not only offers Indian Certificate of Secondary Education (ICSE) curriculum but also school facilitates schooling through the National Institute of Open Schooling (NIOS) at the secondary level. Furthermore, to ease the academic pressure, the school encourages its students to actively participate in various co-curricular activities.
6) Oberoi International School
Established in the year 2008 by Vikas Oberoi and Bindu Oberoi, the school began its first year with 38 students. And now, the current strength has reached over 1700 students. Oberoi International School is one of the fastest growing schools in India. It regularly conducts interactive workshops not only for students but also for parents. It offers well-equipped classrooms and labs and distinctively blends practical training with theoretical learning. Their aim is to create a safe and carefree environment conducive to learning.
We hope that the above list of best schools in Mumbai will help you in taking a crucial decision. Furthermore, research has shown that children who get one on one coaching perform better academically. we provide you with expert teachers who help your child in developing and enhancing diverse skills. Qriyo provides amazing teachers who can ignite the minds of students and instill in them a love for learning. Call a Home tutor at your doorstep. Download the best home tuition App & book your first home tuition today.