Nowadays hostels have all the amenities. But nothing could be a pleasing solution to the problem of constant food supply. The maximum equipment you may find out at a hostel would be an electric kettle, an induction, and few measly bowls, chopping board and a microwave if you are lucky. These may not be considered to be a fully equipped kitchen to whip up meals fit for a king. Don't let that put you off trying! We have listed 5 healthy and delicious two minute dishes that you can easily cook in a hostel.
Two Minute Dishes:
Peanut Butter Banana Sandwich
      Ingredients:
      2 Bread slices
      Peanut Butter
      Bananas, sliced (you can also use strawberries)
      Procedure:
Spread peanut butter on bread.
Slice banana and put on top of the peanut butter.
Assemble your sandwich.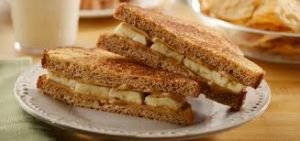 Shahi Toast:
      Ingredients:
2 bread slices
4 tablespoon cream
3 tablespoon sugar
Chopped Dry Fruits (of your choice)
      Procedure:
Toast the bread slices using a toaster & spread a layer of cream.
Sprinkle dry fruits & sugar and cornflakes if available.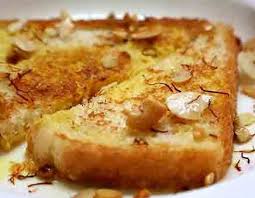 Nutty Baked Apple:
       Ingredients:
Apple
Raisins
Nuts (best options are walnuts and flaked almonds)
Honey, ice-cream or yoghurt to serve
       Procedure:
Core apple and place in a bowl.
Stuff the cavity with raisins and nuts.
Microwave for 3-4 minutes.
Serve with toppings of choice!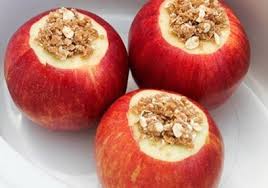 Hearty Oats Porridge:
       Ingredients:
1 part oats to 4 parts milk-water mix (use a small cup to measure)
Optional toppings: cinnamon, honey, dried or fresh fruit.
      Procedure:
1.Stir together oats and water in a bowl.
Place a plate over the bowl.
Cook for 10 minutes, regularly opening the microwave to stir gently.
Add toppings once finished cooking.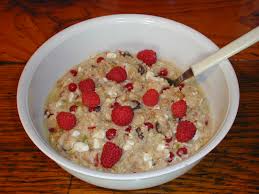 Veg sandwich:
      Ingredients:
2 Bread slices
1 cheese slice
1 Cucumber cut into round pieces
coriander and green chilli grounded into a paste with salt to taste.
      Procedure:
Take 2 bread slices and spread the coriander chilli paste over them
Place cheese slice, cucumber and carrot
Assemble your sandwich.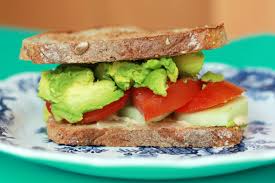 Next time you are struck with hunger, you know what to do!
Research has proven that 93% people perform better when given one-on-one coaching. Qriyo is India's first managed home tuition app. Looking for a home tutor for cooking? Call a Qriyo Cooking Guru at your doorstep. Download Qriyo App & book your first class today.