"The best way to overcome the fear is to face it"
Public speaking is something that makes you distinguishable from others. If you have the dream to lead, you can do that only if you have a strong command over your tongue. Public speaking not only embeds leadership skills but also enhances your personality making you favorite of many.
You can attract anyone if you speak well. But many people try to hide themselves at public gatherings, they do not want to show up in the first place. So to uproot this fear, and to bring up an outstanding public speaker from yourself, here are some pointers that you need to follow:
1. Avoid Cramming: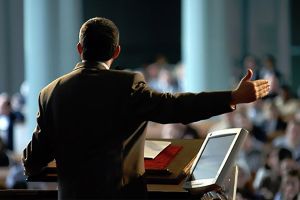 If you will cram something, you will definitely fall short of confidence and nervousness will capture you. So, speak little but after certain thought. Think twice before you speak and avoid repetition in your speech. This will improve you as a speaker.
2. Have patience: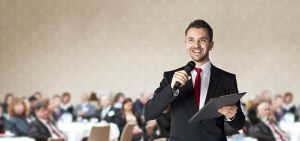 Many times, you just start speaking right from the time you reach the dice, or when everyone is not ready. This is the time when others may be adjusting themselves and most of them may not be having attention towards you. So avoid instant speaking. Let the people gather with comfort and then start speaking.
3. Eye contact with everyone:
Imagine a situation when a teacher is just looking at the board and teaching continuously, at that time you will feel bored or lose interest. The same thing happens when you are speaking. If you have to grab the interest of each and everyone, then you have to make eye contact with each one of them for some time. This will engage the audience throughout your speech.
4. Don't rush, be calm: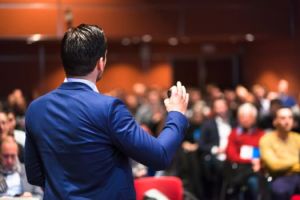 Slow speaking is an important factor that you need to take care of. If you are nervous, your speed increases and listeners are not able to get you clearly, which is one of the reasons they lose interest in listening. Have patience while you speak, be louder and clearer, this is sufficient enough to grab the attention.
5. Don't be nervous: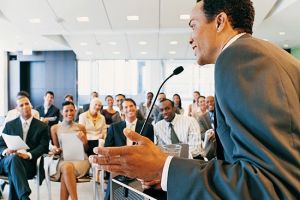 This is observed by almost everyone, when they face the public, they become nervous. You should be in fact excited about speaking, then only you will be able to deliver your thoughts impressively. Transforming your nervousness into excitement will fetch you fruitful results.
Get more about personality development through a perfect tutor. Qriyo is India's first managed home tuition app, where you can find one perfect tutor for your any learning requirement. Download the App Now
Find a perfect home tutor for academics for you kids. Qriyo | Tutor in a tap, India's first managed home tuition app.